How to Spend a Productive Summer
Find out how to spend a productive summer in preparation for admissions season.
By ApplyWise.com
March 13, 2009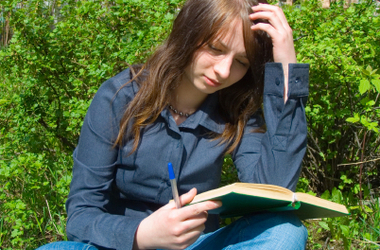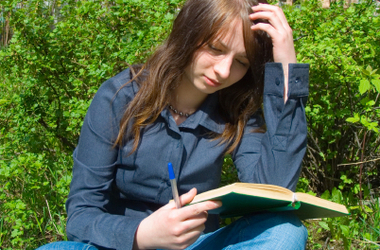 If you're a serious athlete with the chance of being recruited for your sport in college, you will likely be spending the majority of your summers on the field or in the gym, where coaches will get a chance to watch you play. Sports camps and workshops are great for serious student athletes; this is the path you must pursue to achieve entry into varsity college athletics.


Before you leave for summer break, we also recommend asking your school for next year's reading list for English and history. Beginning your reading early is a great way to get a jump start on next year's homework. Also, starting your reading list during the summer will help you gain a deeper understanding of the assigned material: When you revisit your summer reading during the school year, you will be familiar with the basic story and will therefore be equipped to conduct a better analysis of the text. Also, if you choose to remain in your hometown during the summer, colleges will love to see you continuing your school year community service activities through the summer months.
What to win big? Apply for one of our featured scholarships today.
Summer don'ts:

#1: CAMP. Unless you are a focused athlete and you are attending a sports camp, sleepaway camp and camping trips should end before the summer before ninth grade. The only exception to this rule is if a student has the opportunity to take on a leadership role such as a CIT, and even then, the summer before ninth grade should be the last year at camp. Colleges are not looking for experts in the arts of s'more-making and Spin the Bottle!


#2: TEEN TOURS. It may sound great to travel around the country with a busload of other kids in your age group for a couple of weeks, and while it's true that you would get to sample the cuisine of many different McDonald's locations across the country, this will not help you get into college. On a teen tour, students can never get to know one place well, and it's likely that they will be with students like themselves and will therefore not get the opportunity to stretch. Teen tours are so organized and scheduled that it's nearly impossible for any one student to make an impact in his or her community. Students should make sure that whatever they do over the summer, they are somehow making an impact, whether it be on an organization, a favorite cause, or a foreign or local community.


#3: "IMMERSION" TRIPS. Any so-called cultural immersion trip that lasts three weeks or less, particularly those of the Putney or ASA brand, is not a wise use of summer time. These trips break up a student's summer and take the place of an in-depth program; they are vacations rather than commitments and are not something to add to a college brag sheet. Again, students should choose a program off the beaten track that lasts for a minimum of six weeks so they have the opportunity to grow and to make an impact.


Get the answers to your burning financial aid question. Ask Kantro.
#4: SUMMER SAT PREP. If you're a rising junior, the summer is not the best time to start preparing for your standardized tests. Sure, working on vocabulary a few hours a week can never hurt, but devoting chunks of your day to SAT tutoring or a class will only take the place of an activity that you can put on your brag sheet. Furthermore, you are likely to forget a lot of what you learn during the summer; you will absorb far more during the year, when you are in "school mode." On a final note, when you are setting aside your personal time, make sure you allow yourself time to have fun! As high school progresses, the courses inevitably get harder and your workload will increases-it's important to use your summer break to unwind and reflect. While there are always weekends during the school year, there's nothing like a sunny Wednesday on the beach, so please, make the most of your freedom while you can! Have a great summer, and we're looking forward to hearing your stories in the fall!

Get expert help applying to college with ApplyWise's online college counseling program.

© Applywise LLC 2008
How are you planning to spend your summer?
Need Money to Pay for College?
Every semester, Fastweb helps thousands of students pay for school by matching them to scholarships, grants, and internships, for which they actually qualify. You'll find high value scholarships like VIP Voice's $5,000 Scholarship, and easy to enter scholarships like Niche $2,000 No Essay Scholarship, and internships with companies like Apple, Google, Dreamworks, and even NASA!
Join today to get matched to scholarships or internships for you!
---