College Wait Listing Increases: Will You Get Stuck on the List?
Colleges are increasing using wait lists -- how do you avoid them?
By Kathryn Knight Randolph
October 10, 2012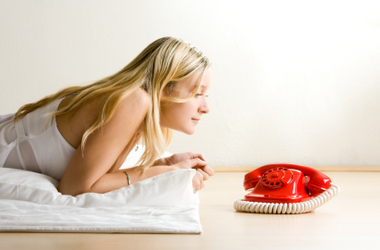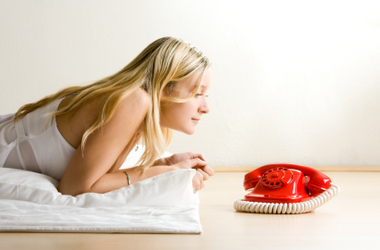 Once you've spent time on a wait list, you might find yourself wishing instead for a flat out rejection from your top choice school. While there is hope that you'll move off of the list and into the admitted pile, it's a long, tedious process with no guarantees.
A new report released by the National Association for College Admission Counseling (NACAC) revealed that more and more students might find themselves on a wait list this college application season, according to CBS Moneywatch. Approximately 369 schools were surveyed, and the results showed a dramatic rise in the amount of schools using wait lists in the admissions process. In 10 years, the number has grown from just 32% to 45%.
Lynn O'Shaughnessy accuses colleges of abusing wait lists in an article published on CBS Moneywatch, citing the NACAC report as evidence of such. She states, "While 50% of schools stopped admitting students off their 2011 wait list in May or June, 29% didn't shut down the list until July, and 13% waited until August."
O'Shaughnessy further adds proof by citing College Board statistics that Princeton University offered 1,248 applicants a place on the wait list and only accepted 19, while Georgetown University placed 2,170 applicants on the wait list and only admitted two.
So as the college application season gets under way, how do you ensure that you won't end up on a wait list?
Unfortunately, there are no sure fire ways to prevent it, but there are a few steps you can take to make the best impression possible when it's time for your application to face the admissions committee.
• Push yourself in class. Senioritis may already have you in its grips, but don't let it beat you. How a student performs in the first semester of their senior year says a lot about them as a person. Did you give up? Or did you make it your best semester ever?
• Meet an admissions officer for an interview. Interviewing with an admissions officer may seem terrifying, and in some cases, unnecessary. But sometimes, it can make all the difference. A college application can only say so much about you; however, when an admission officer can experience your personality, ambition and desire to attend that school in person, it can really set you apart from the crowd.
• Talk about your desire to get into that school. It may seem taboo to extol the virtues of the school you're applying to, but it's not. Make it very apparent how intent you are on being a student at that school and why you would be a positive addition to the campus. If you can't talk genuinely about why you want to be at the school, maybe it's time to reevaluate your college choices. After all, we're talking about your home for the next few years. Make sure it's what you want, and then shout it out from the rooftops.
Worst case scenario: what if you do make the wait list? Get some advice from a student who has been there, done that. And while there is still a chance you can get into your dream school, know when it's time to explore other options. After all, it may be fate that you didn't get accepted to your first choice.
Need Money to Pay for College?
Every semester, Fastweb helps thousands of students pay for school by matching them to scholarships, grants, and internships, for which they actually qualify. You'll find high value scholarships like VIP Voice's $5,000 Scholarship, and easy to enter scholarships like Niche $2,000 No Essay Scholarship, and internships with companies like Apple, Google, Dreamworks, and even NASA!
Join today to get matched to scholarships or internships for you!
---