College Rumors Busted
These college rumors get busted by our experts--find out what's true and what's just made up.
By Laure Jeanne Hammond
March 09, 2009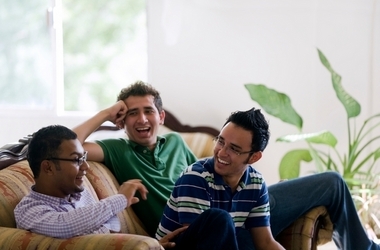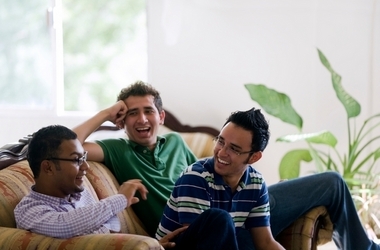 Rumor: I must attend college right after high school.
Busted: Taking a year off between high school and college is becoming more popular for teens who want to work, travel, volunteer or just plain experience life without school. A year off before college is called a gap year. Spend it wisely—you shouldn't take time off just to sit on the couch and veg. But joining a volunteering program or getting an internship in your field can help you figure out how to make the most of college when you get there.
Rumor: All admissions packets are thick, all rejection letters thin.
Busted: You might get your admissions notification in an e-mail, Instant Message or (gasp!) a thin envelope. Moral of the story? Don't throw away anything you get from colleges before you read it.
"One of the things we started to do this year was sending a thin admit letter," says John Ambrose, director of undergraduate admissions at Marygrove College in Detroit.
A couple of days after getting that first notice, admitted Marygrove students receive a welcome packet full of material.
Get even more admissions advice from the experts on Fastweb now.
"Definitely open up the envelopes that come from the institutions, whether interested in the school or not," Ambrose says. "The colleges spend a lot of time and money trying to woo the student to participate. There may be some information in that envelope that really becomes pertinent, but you don't know it because you didn't open the envelope."
Imagine if you chucked an envelope without checking it—and miss out on a scholarship invitation, a free visit or a new major you would've loved.
Rumor: I'm smart, so I can get into any school I apply to.
Busted: You might not get into every college you apply to. That's why admissions reps recommend applying to three to six schools. Apply to at least one reach college—one that you've dreamed of attending but maybe aren't a shoo-in for. You should feel fairly confident (though nervous is OK) that you'd be a good match for the other colleges you apply to. And consider it humbling—not a failure—if you get a rejection letter or two.
Rumor: Taking foreign language in high school won't help.
Busted: Take as many semesters of foreign language as you can in high school. Don't like it? Do it anyway, and you could test out of it in college. Colleges have general education requirements, classes that all students have to take before graduation. Foreign language is often one of them. But if you can test out of language classes, it can mean more time for electives, or even, ironically, study abroad!
Need Money to Pay for College?
Every semester, Fastweb helps thousands of students pay for school by matching them to scholarships, grants, and internships, for which they actually qualify. You'll find high value scholarships like VIP Voice's $5,000 Scholarship, and easy to enter scholarships like Niche $2,000 No Essay Scholarship, and internships with companies like Apple, Google, Dreamworks, and even NASA!
Join today to get matched to scholarships or internships for you!
---