Choosing Colleges: The Alumni Interview
By Jennifer LeClaire
June 03, 2008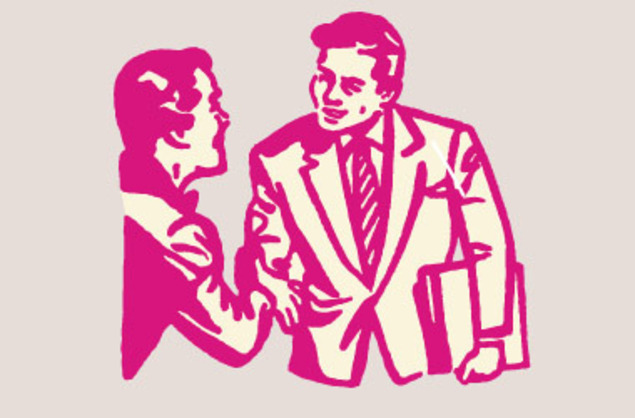 Why are you applying to this college?
That is one of a few standard questions former Harvard alumni interviewer Gerald Bradshaw used to ask recent high school grads hoping to get into the Ivy League school.
It seems like a simple question – most questions in the alumni interview are – but the question and the interview itself have tremendous impact on your chances for scoring an acceptance, college consultants say. See, the alumni interviewer writes a telling report to the admissions department that can make or break your chances of getting an acceptance letter from your dream university.
"You need to do you research on the school and have a compelling answer to their questions," says Bradshaw, principal of Bradshaw College Consulting in Crown Point, Ind. "You also need to have a good handshake – not too firm, not too close, not too far away. Look the interviewer in the eye. Smile. It's largely about social skills."
Bragging rights
Sounds like a regular job interview, huh? It's not much different, really, says Anna Ivey, author of The Ivey Guide for Law School Admissions and an admissions and career counselor in Orlando, Fla. You need to be on time, professional, engaging – and, no, your parents should not sit in on the interview.
"Bring a brag sheet. Then you'll be ready when the interviewer asks you to share your accomplishments. Talk about the things that are most impressive," Ivey says. "Don't give yes, no or one-word answers. Offer details."
If the interviewer asks you what your favorite subject in high school was, don't just give a rushed and timid, "English." Confidently explain your interest in a certain piece of literature. This offers the dynamic of a conversation that even the stuffiest interviewers can enjoy.
Preparing for success
Instead of worrying about blowing the interview, spend your time preparing your appearance and your presentation. Choose business casual clothing. Offer to send a resume ahead of time so your interviewer can become more familiar with your past accomplishments and future goals.
Next, outline the answers to questions the interviewer will probably ask about your major, your summer work experiences, books you've read lately, extracurricular activities, your interest in college sports, your impression of the campus and what your post-graduation goals are.
Do you know anyone who graduated from the college? Be sure to mention it. Have you visited other campuses? Explain why you like the interviewer's college better. Don't try to memorize your answers – it will come off stale and rehearsed – but do be prepared.
"Leave the interviewer with a good sense of two or three points you want him to communicate to the admissions committee when they write their report," Ivey says. "There's a lot of homework involved – don't wing it."
Follow Up
The impression you make with your interviewer does not end when you leave the interview. Write a thank-you note after your interview to show you are a professional, polite person who values the conversation you had with the interviewer. It also gives you the opportunity to reiterate the key points you made during your interview
"Your best bet is to send an e-mail 'thank you,' which technically violates old school etiquette rules," Ivey says. "But if you pop an old school thank you in the mail, it's going to get there long after the interviewer has written his or her report to the school." Make a specific reference to something in the interview that you talked about so it doesn't look like a general note you send after every interview.
Practice makes perfect
College consultants agree: Most high school grads are just not comfortable talking about themselves. Most go into the alumni meeting with ice-cold hands. Most offer one-word answers. And most use speech peppered with inappropriate generational slang that mature interviewers may not understand or appreciate.
Good old fashioned manners take you a long way in an alumni interview, especially with the 60 and older crowed, assures Paul Mulkerrin, a Harvard graduate and president of CollegeLab, a college counseling service firm in Denver, Colorado.
"You need to practice talking with people who are older than you – in their language," Mulkerrin says. "If you can signal that you are taking the interview seriously, you can still be genuine and talk about yourself in comfortable terms. You just have to practice."
Need Money to Pay for College?
Every semester, Fastweb helps thousands of students pay for school by matching them to scholarships, grants, and internships, for which they actually qualify. You'll find high value scholarships like VIP Voice's $5,000 Scholarship, and easy to enter scholarships like Niche $2,000 No Essay Scholarship, and internships with companies like Apple, Google, Dreamworks, and even NASA!
Join today to get matched to scholarships or internships for you!
---