A Junior's Perspective of Too Much Going on and Not Enough Fun
Take a look at a junior's perspective of the admissions process.
By Matt Bauman, Junior in High School, and The About U Team
September 02, 2009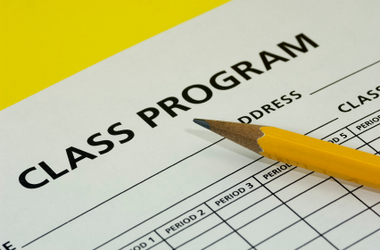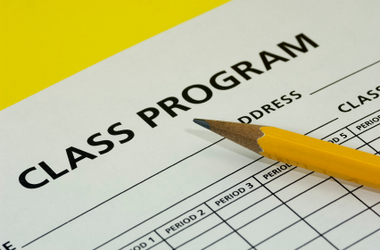 Ok, so I am a junior now. My day starts at 6:30, school starts at 7:30 and ends at 3:00pm. Soccer practice or games start immediately after on Tuesdays and Fridays, then dinner and homework and emails, texting, plus a job on the weekends. It seems like the pressure never stops, particularly at school.
Competition is a forever part of high school: trying to figure out which college will be best for me and what I need to do in order to be accepted at at least one school; and competing for grades with other kids who are dealing with the same issues. How am I supposed to enjoy my high school years when I'm either studying or worrying about what I should be doing?
And if that isn't hard enough, maintaining any semblance of a social life can be a nightmare. I can't figure out what even is pleasurable and at most times even thinking about it becomes more of a chore. When different friends move into different cliques, seemingly changing overnight into a different people, I feel confused and left out.
Conquer the admissions process with expert advice on Fastweb.
All the time my parents tell me "slow down, just enjoy being a kid while you can. Once you become an adult you have a life of work." Being a kid and slowing down don't go in the same sentence. If I slow down I don't get the good grades or participate in enough volunteer activities that are now required for admissions into any good school. And while some of these things do bring enjoyment, insurmountable pressure and anxiety lurk in the background.
At times I feel that no one understands me, no one has been where I am or felt like I do right now. And now I am faced with myself and have to figure out who I am, what I want and where I go from here.
Ok, so I buckled down and took The About U Assessment and got my Report. After listening to the feedback, I realized how this really described who I was and even more importantly how to deal with all my worries. It told me that I over think things, keeping them in my head and worrying about them. Then it actually gave me strategies for coping with this and other stressful situations. I was beginning to think that there wasn't anything out there to help me talk to parents about my worries, or to help me decide a major or even look at what aspects of a college would be important for me to be feel happy and successful.
I am more confident now in my choice of major, pre law and of the kind of college that would be best for me, close but not too close, small and focused on individual students with a solid liberal arts program. True the competition still is there and concerns about how to have more fun and the truth is now I don't have to take myself quite so seriously and actually enjoy my time with friends more.
Need Money to Pay for College?
Every semester, Fastweb helps thousands of students pay for school by matching them to scholarships, grants, and internships, for which they actually qualify. You'll find high value scholarships like VIP Voice's $5,000 Scholarship, and easy to enter scholarships like Niche $2,000 No Essay Scholarship, and internships with companies like Apple, Google, Dreamworks, and even NASA!
Join today to get matched to scholarships or internships for you!
---