How Scholarships Could Cost You Financial Aid Dollars
Too much merit and financial aid could hurt you. Find out why.
By Kathryn Knight Randolph
April 20, 2016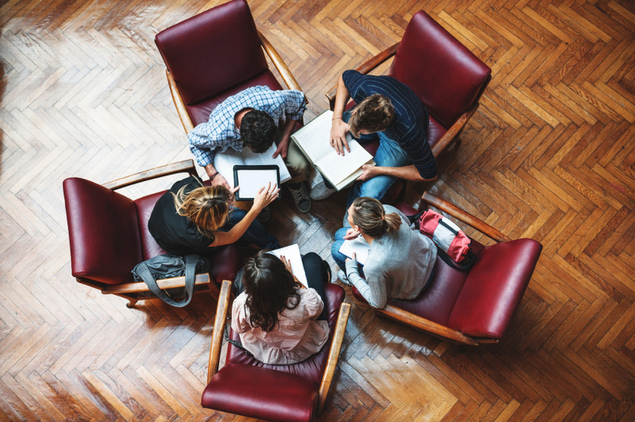 Scholarships are like financial aid gold. Students hunt for the elusive treasure, taking weeks, months and sometimes years to find them. Though finding them proves difficult, a scholarship is worth the time and effort involved.
Sometimes.
Believe it or not, there are scholarship opportunities and situations that actually hurt students financially. But wait – that's counter-intuitive to everything students are told by guidance counselors, admission officers and their parents. Work hard to win scholarships, file the FAFSA on time and get a part-time job. Use all of the resources you can find and/or win in order to pay for school.
However, there are students out there who fall victim to scholarship award displacement. This occurs when a student's outside scholarships and grants exceed a student's unmet need. For example, a student has filled out countless scholarship applications and filed the FAFSA. Between merit aid from the school, federal grants and loans, the student is able to cover the cost of attending. But then, he or she is notified that they've won a $1,000 scholarship. Now, there is a surplus of $1,000, and the merit aid or financial aid package must decrease by $1,000.
The National Scholarship Providers Association states that four out of five colleges reduce student loans or employment before reducing grants and scholarships. One in six will reduce merit or grant aid.
So what can you do to prevent scholarship award displacement?
First, examine each college's outside scholarship policy for which you plan to apply. You will know going into your scholarship search and financial aid process how they treat outside scholarships.
Second, talk to the financial aid office should you find yourself in an "overaward" situation. You can request that your institutional scholarships and grants not be affected by winning a private scholarship. Tell them you would like your loan – or self-help aid – reduced first. Financial aid officers want to help you pay for college as easily as possible. By communicating with them, you're working together to make attending and paying for college a reality.
Finally, research the scholarships to which you apply. Some of them only cover tuition and fees, while others are as flexible as paying for your gas to and from class. If you have your tuition and fees already covered by scholarships and grants, don't apply for an outside scholarship that has restrictions on where it can be spent. Also, if you do find yourself in a situation in which your tuition and fees are already covered but you won a tuition-only private scholarship, talk to the scholarship provider. Sometimes, they can defer your scholarship for another year – or until you need it.
When it comes to outside scholarships and navigating your school's financial aid office, keep in mind that everyone is working to make sure you can pay for school and graduate with as little debt as possible. Research and communication are key – so when an opportunity to help pay for school presents itself, make sure you're doing your part to guarantee that it works for your benefit.
Need Money to Pay for College?
Every semester, Fastweb helps thousands of students pay for school by matching them to scholarships, grants, and internships, for which they actually qualify. You'll find high value scholarships like VIP Voice's $5,000 Scholarship, and easy to enter scholarships like Niche $2,000 No Essay Scholarship, and internships with companies like Apple, Google, Dreamworks, and even NASA!
Join today to get matched to scholarships or internships for you!
---