Write On! Pursuing My College and Career Goals Simultaneously
A FastWeb user writes on pursuing her college and career goals simultaneously.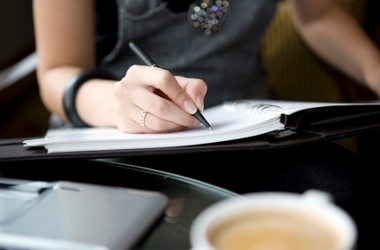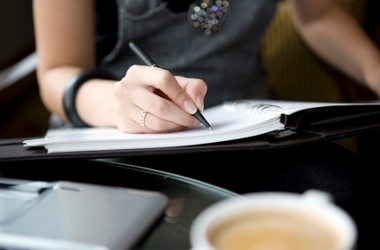 Defying the early spring snow storms, a plethora of robins have settled in my neighborhood. Perched on housetops, their prominent red paunches herald spring's arrival just as predictably as the blooming of daffodils. While other birds fight over feeders on gray overcast days, robins are out pounding the pavement in spite of the heavy wet snowflakes covering recently emerging lawns. The robins wait and listen, heads cocked in characteristic fashion, prepared and poised to pull the next wriggling worm from its soggy bed.
Like robins, I'm an opportunist, too—especially when it comes to maximizing my college experience and using what I'm learning in a practical, immediate way. As an English major who wants to become a published writer, I'm beginning to see how agreeably my college and career goals intertwine. Even though I'm only into my second semester of college, I have already found several ways to make the most out of what I'm learning in the classroom and simultaneously turn them into opportunities to fuel my writing career.
First of all, I've discovered that the English department at my community college offers specialized writing credentials. I've already begun to use my elective credits towards earning credentials in fiction, nonfiction and poetry. I might as well have a writing class to look forward to every semester while I'm grinding out those general education classes. And since it's going to be quite awhile before I'm taking upper-division English courses, anything I can do now to hone and perfect my writing skills along the way can only benefit me in the long run.
The projects and assignments in two of my classes, Publishing Your Writing and Creative Nonfiction, have all been relevant and practical to an aspiring writer. As the final project for my publishing class, I had to put together a mock book proposal and submit manuscripts or query letters to 14 different publications over the course of the semester. Although putting together the 40-page book proposal was labor intensive and nearly as painful as childbirth, the experience stretched my writing muscles and pushed me to do something that was exceptionally difficult. I also learned the necessary skills of analyzing publications and potential audiences as well as putting together professional and appealing cover and query letters. The hard work and instruction paid off when one of my articles was accepted for publication and I actually received payment for it!
In my Creative Nonfiction class, I'm currently working on three different types of personal essays and will submit one of them for publication at the end of the course. Every week is spent with a group of 15 other writers critiquing and work-shopping each other's pieces. The feedback from my peers has been invaluable and has provided a built-in writing group. And believe it or not, I'm actually grateful for the challenging but indispensable process of revision. I've come a long way even in just two semesters—I'm getting a little bit braver and actually look forward to sharing my work with other writers.
And of course, writing a bi-monthly column for FastWeb has been the frosting on the cake. What better way could there be to find out if writing for publication is right for me? The invaluable skills of learning to work with a Web editor, meeting deadlines, and mining incidents from my educational experiences has provided me with 18 occasions to write for a particular audience and receive reader feedback. It has also opened my eyes to the burgeoning possibilities available in Web publishing.
By the time I complete my bachelor's degree, I hope to have many publishing credentials under my belt. In the meantime, I'm going to start digging, knowing that writing is a worm-by-worm performance.
Need Money to Pay for College?
Every semester, Fastweb helps thousands of students pay for school by matching them to scholarships, grants, and internships, for which they actually qualify. You'll find high value scholarships like VIP Voice's $5,000 Scholarship, and easy to enter scholarships like Niche $2,000 No Essay Scholarship, and internships with companies like Apple, Google, Dreamworks, and even NASA!
Join today to get matched to scholarships or internships for you!
---