Who's Hiring for the Holidays? Companies Hiring 2017 Seasonal Employees
Find out which companies are hiring seasonal employees for the 2017 holiday season!
Elizabeth Hoyt
October 17, 2017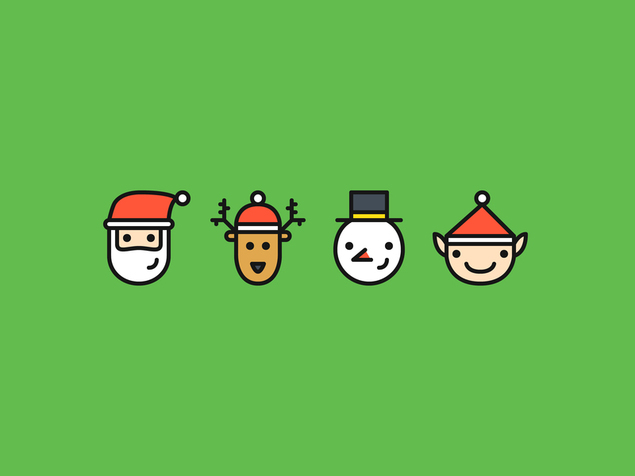 Believe it or not, it's already time to start thinking about that time of year again – if you want a seasonal job.
"Retailers are signaling that there might be high demand for seasonal jobs, according to a forecast released Thursday from global outplacement and executive coaching firm, Challenger, Gray & Christmas, Inc..
But, with strong competition out there, what can one do to gain more job prospects?
"The competition among major big-box retailers will incentivize consumers to spend more this holiday season. These stores will need to add staff in order to meet demand," said John Challenger, Chief Executive Officer of Challenger, Gray & Christmas, Inc.
Challenger also had additional tips, advising workers to look outside of the traditional holiday shopping spectrum. "As holiday shopping habits turn virtual, retailers are responding by hiring more warehouse and transport workers. While retail hiring has fallen over the last couple years, major announcements indicate workers will still be needed for customer-facing positions, as retailers attempt to give consumers an experience they cannot receive online," said Challenger in a press release.
However, if retail is what you're looking for, don't worry. There will be plenty of seasonal jobs available.
In fact, the holiday season alone accounts for 20 percent of the retailing industry's annual sales, according to the National Retail Federation, which is exactly why retailers are going to be in need of all the help they can get during their busiest season! The NRF also notes that this year's "forecast would meet or exceed last year's growth of 3.6 percent and the five-year average of 3.5 percent."
The National Retail Federation also announced that it "expects holiday retail sales in November and December – excluding automobiles, gasoline and restaurants – to increase between 3.6 and 4 percent for a total of $678.75 billion to $682 billion, up from $655.8 billion last year."
The following companies have announced their hiring forecasts as well as where workers can apply for seasonal positions within their companies, according to Monster.
Note: many retailers are just starting to announce their seasonal hiring plans and we'll keep you posted as they continue to do so.
1-800-
FLOWERS
Estimated Seasonal Hires:
8,000
According to Monster, 1-800-FLOWERS is hiring approximately 8,000 associates for positions across its gourmet food brands, including Harry & David, Cheryl's Cookies, and The Popcorn Factory.
Most of the seasonal positions are based in Illinois, Ohio, and Oregon for part-time and full-time jobs in production, gift assembly, retail, distribution, fulfillment, and customer service.
Find seasonal job listings at 1-800-FLOWERS on Monster.
Amazon
Estimated Seasonal Hires: 120,000
Seasonal positions at Amazon will span across the company's U.S. network of fulfillment centers, sortation centers, and customer service sites.
Find seasonal job listings at Amazon on Monster.
FedEx
Estimated Seasonal Hires:50,000
People ship more packages during the holiday season, which is why FedEx needs to be prepared by hiring more than 50,000 seasonal positions, according to USA Today.
Learn more about applying for a seasonal job at FedEx.
JCPenney
Estimated seasonal hires: 40,000
The Texas-based department store plans to hire at least 40,000 seasonal employees for the holidays, according to Monster.
Find seasonal job listings at JCPenney on Monster.
Joann Fabrics
Estimated Seasonal Hires: 12,000
12,000 seasonal hires have been allotted across the fabric and craft retailer's 869 store locations nationwide.
Find seasonal job listings at Joann Fabrics on Monster.
Macy's
Estimated seasonal hires: 80,000
According to Macy's, Inc., the retailer is expected to hire around 80,000 seasonal staffers. Positions will be filled at both Macy's and Bloomingdale's locations in a variety of areas: stores, call centers, distribution centers along with online fulfillment centers across the nation.
Learn more about applying for a seasonal job at Macy's.
Radial
Estimated seasonal hires: 23,000
The company that provides e-commerce services for DSW, GameStop and Shoe Carnival, is hiring over 23,000 seasonal employees to help with fulfillment and customer service.
Find seasonal job listings at Radial on Monster.
Target
Estimated Seasonal Hires: 100,000
Target reports that they plan to hire around 100,000 seasonal workers available at Target stores, DCs and fulfillment centers and apply now. Monster also notes that the retailer recently announced plans to bump their minimum hourly wage to $11 in October.
Learn more about applying for a seasonal job at Target.
Toys"R"Us
Estimated Seasonal Hires: Varies by market
The toy retailer, Toys "R" Us, Inc. released a statement saying that it plans to hire plenty of seasonal workers this year. Additionally, the company is "also introducing a brand-new position that is sure to make all your friends jealous – Toy Demonstrator. Perfect for the big kids at heart, this new role will include unboxing and playing with toys, and allowing kids and eager gift givers to test them out."
Learn more about applying for a seasonal job at Toys"R"Us.
UPS
Estimated Seasonal Hires:
90,000-95,000
The Memphis, Tennessee, based-company plans to hire about the same amount of workers as last holiday season. Hiring will take place from November to January, just in time to deliver all of those holiday packages.
Learn more about applying for a seasonal job at UPS.
Monster also notes that "although Kohl's, Nordstrom, Williams-Sonoma, and Best Buy haven't announced any major hiring plans, all of these companies are hiring for seasonal workers on Monster right now."
Need tips on securing seasonal employment? Check out this guide to getting a seasonal job this upcoming holiday season.
Where will you be working this holiday season?
Need Money to Pay for College?
Every semester, Fastweb helps thousands of students pay for school by matching them to scholarships, grants, and internships, for which they actually qualify. You'll find high value scholarships like VIP Voice's $5,000 Scholarship, and easy to enter scholarships like Niche $2,000 No Essay Scholarship, and internships with companies like Apple, Google, Dreamworks, and even NASA!
Join today to get matched to scholarships or internships for you!
---