Land Great Internships for College Students
Internships for college students help build a work experience that sets you on the right foot down your career path.
By Ariana Finlayson
March 20, 2009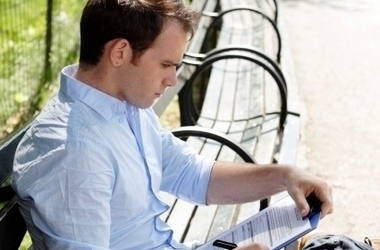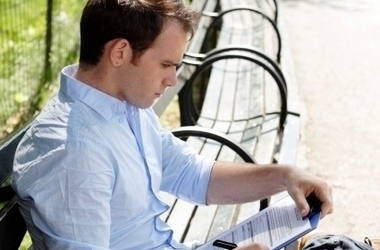 2. Interviewing
• Be early, but not too early: Showing up five to 10 minutes early is fine, especially if you have to go through security. Anything more than that will be considered rude. Wait, early = rude? Yes, because your interviewer is probably very busy taking applicants, as well as doing their own work.
• Dress the part: Ask about interview attire — sometimes a pencil skirt for a girl and khaki pants for a boy will make the cut. But you still need to dress nicely. Bonus: Dressing nicely will also give you confidence because when you look the part, you feel the part.
• Bring copies of your resume: This shows you are prepared and you care about the opportunity being given to you.
• TURN OFF YOUR CELL PHONE! And if you're sitting in the waiting room, do NOT whip it out and start texting/holding a conversation. Keep your paws off your mobile device and just sit still.
• Be an attentive interviewee: Actively listen to what your interviewer is saying. Answer their questions and, if you need to, pause to think about your answer before spouting off. When they ask, "Do you have any questions for me?" make sure you ask! Ask for a further description of the assigned tasks. Ask about their work day. Ask who you'll be working with. Asking something of substance will show that you paid attention in the interview, and you are engaged in the conversation.
• Send thank you cards: After the interview, you should send hand-written cards to anyone who interviewed you. They should be mailed out in a timely fashion. Many prospects forget to do this, but among other things, it's common courtesy. Do not resort to sending an e-mail! [Ed. note: In our experience, an e-mail to follow up is becoming more accepted these days.]
3. What to do once you're there
• Keep yourself in check: You will be "the intern" for your entire time there. Depending on how the workplace views interns, you can gauge how much you can be seen and heard. You don't want to come off as pushy, overeager or apathetic. Observe the office environment and adapt to it. Are the staffers very laid back, listening to music in their cubicles and introducing themselves to you? Great. Is the environment quieter, where everyone keeps to themselves? Fine. Whatever it is, follow suit.
• Mind your p's and q's: Manner towards your supervisor, manner towards other staffers around you, and manner towards the doorman and custodial staff are all a huge deal. When you are a respectful person, people will notice.
• Don't refuse any task: Running for coffee, making copies, and stuffing envelopes are common duties that come along with the office environment. Do not treat the tasks as insignificant. If you can't make copies, your supervisor will not think you are capable of handling a larger task, like writing a sidebar or sitting in on a meeting.
What I listed above is a combination of what I got from Web sites, the career center at my school, supervisors past and present, and my own doings.
When I stepped into my first internship, I had it in my head that I was going to mess up so terribly, the whole publication would come crashing down. Well, I think I gave myself too much credit because there was no way I'd screw up that badly — and I didn't! But I was frightened, and my supervisor could read it on my face. At the end of my internship, I recall her telling me to not be so scared all the time. During this experience, I learned not to be frightened, and not to put so much pressure on myself.
At my next internship, my perfectionism became my biggest flaw. Perfectionism is both a strength and a weakness. My supervisor wasn't easy on me, but I learned tons from her. She taught me that perfectionism needs to be nipped in the bud sometimes, and that the first time isn't always perfect.
Need Money to Pay for College?
Every semester, Fastweb helps thousands of students pay for school by matching them to scholarships, grants, and internships, for which they actually qualify. You'll find high value scholarships like VIP Voice's $5,000 Scholarship, and easy to enter scholarships like Niche $2,000 No Essay Scholarship, and internships with companies like Apple, Google, Dreamworks, and even NASA!
Join today to get matched to scholarships or internships for you!
---