Common Job Interview Questions for Returning College Students
Check out these common job interview questions for returning college students.
By Roxana Hadad
June 08, 2007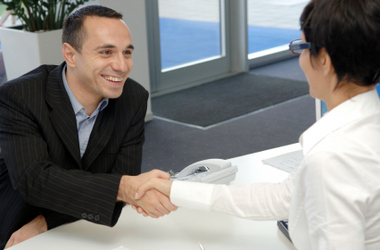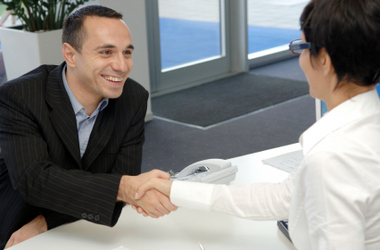 The resume and cover letter were perfect. You look great on paper and you might just be perfect for the job. Time for the next step: The interview.
Odds are good that your interviewer will ask you about your experiences as a returning student. Knowing what to expect and planning your answers can help you make a winning impression. Start by reviewing this list of some common interview questions.
"Tell me about yourself."
This is a common question — and sometimes the hardest. It's a broad, general question, and the worst thing you can do is give a broad, general answer.
So how do you make the most of this question? Use it as a springboard to introduce the topics you want to discuss. Decide in advance what you want the interviewer to know: Why you chose to return to school, your favorite professional experience, your goals and dreams. Focus your answer by picking one or two things and using specific details to bring the topic alive.
Example:
I'm a hard worker and I think I generally have good organizational skills. Prior to returning to school, I led a team of volunteers in orchestrating a grassroots campaign that lobbied for improved public school safety.
"Why did you decide to pursue this career?"
Questions like this one do double duty. On the one hand, they allow you to foreground your most relevant and impressive achievements, such as your previous work experience or special research projects. On the other hand, this kind of question also allows you to talk more generally about what makes you tick—what motivates you and how you make decisions.
The key, as always, is to focus your answer by picking a few specific events and providing details so your answer doesn't become too vague.
Example:
I've always been interested in business. I wanted a secure career that would use the skills I've developed in my personal and professional life. As I researched careers in business, I became certain that accounting was what I wanted. I attended State University because they have a really strong accounting program. I also had a great opportunity to serve as president of the Accounting Club.
"What have you gained from your previous work experiences?"
Since the employer has already read your resume, avoid simply listing your past jobs. Instead, pick one or two work experiences and think about them in detail. What were your duties? What particular activities, events or crises stick out in your memory? If you don't have relevant work experience, use your volunteer work or community service to illustrate your skills and experience.
Example:
My work as a restaurant manager has helped me develop my interpersonal skills and learn how to lead people. I had to balance the needs of the customers with those of the staff, as well as those of the restaurant.
"What difficulties have you faced on the job?"
Even if you've had bad work experiences, you should never use the interview as a chance to lay blame or complain about a past job or employer. Instead, turn a negative into a positive. Describe problems as challenges, and focus on solutions rather than the difficulties.
Example:
While working at the daycare center, I had to balance a lot of competing demands — from the parents, the children, the teachers and the administration. It really taught me how to view all sides of any situation, and how to prioritize my time. I found that differences of opinion usually occur because two people can't see both sides of the situation. I learned to see the other person's side and explain my position.
"What is your greatest weakness?"
The key to answering this question is the same as the last: Turn a negative into a positive. Don't try to come up with a character flaw or personal weakness. Instead, rephrase the question for yourself: "How do I want to improve to become better in my career?" Identify areas in which you want more training or guidance.
Example:
I would like to get more experience as a manager. In the past, I've really enjoyed supervisory roles, but I know there's so much more I could learn to make me a better manager. I'd like to build on that foundation and develop more skills.
Use these questions as a guide as you prepare. But don't assume every question will show up, and don't try to memorize answers. Instead, use them to help you review your experiences and plan some possible answers. When you get to your interview, relax and draw upon your preparation as you respond to your interviewer. Hopefully, the last question you'll have to answer is "When can you start?"
Need Money to Pay for College?
Every semester, Fastweb helps thousands of students pay for school by matching them to scholarships, grants, and internships, for which they actually qualify. You'll find high value scholarships like VIP Voice's $5,000 Scholarship, and easy to enter scholarships like Niche $2,000 No Essay Scholarship, and internships with companies like Apple, Google, Dreamworks, and even NASA!
Join today to get matched to scholarships or internships for you!
---