Career Profile: Construction Manager
Find out if you have what it takes to be a construction manager.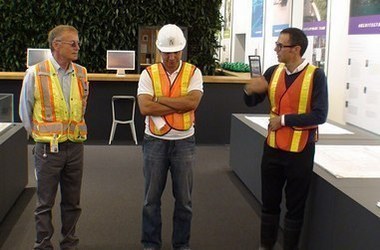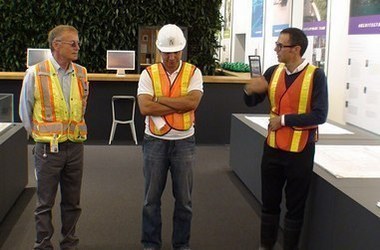 Job Outlook
Faster than average employment growth is expected. Additionally, excellent job opportunities will exist as the number of job openings exceeds the number of qualified applicants.
Employment change. Employment of construction managers is projected to increase by 16 percent during the 2006-16 decade, faster than the average for all occupations. More construction managers will be needed as the level of construction activity continues to grow. Population and business growth will result in more construction of residential homes, office buildings, shopping malls, hospitals, schools, restaurants, and other structures that require construction managers.
The increasing complexity of construction projects will also boost demand for specialized management-level personnel within the construction industry. Sophisticated technology and the proliferation of laws setting standards for buildings and construction materials, worker safety, energy efficiency, environmental protection, and the potential for adverse litigation have further complicated the construction process. Advances in building materials and construction methods; the need to replace portions of the Nation's infrastructure; and the growing number of multipurpose buildings and energy-efficient structures will further add to the demand for more construction managers.
Job prospects. Excellent employment opportunities for construction managers are expected through 2016 because the number of job openings will exceed the number of qualified individuals seeking to enter the occupation. This situation is expected to continue even as college construction management programs expand to meet the current high demand for graduates. The construction industry often does not attract sufficient numbers of qualified job seekers because working conditions are considered poor.
In addition to job openings arising from employment growth, many additional openings should result annually from the need to replace workers who transfer to other occupations or leave the labor force for other reasons. A substantial number of seasoned managers are also expected to retire over the next decade, likely resulting in a large number of openings.
Prospects for individuals seeking construction manager jobs in construction management, architectural and engineering services, and construction contracting firms should be best for people who have a bachelor's or higher degree in construction science, construction management, or civil engineering plus practical experience working in construction. Employers will increasingly prefer applicants with college degrees, internships, and a strong background in building technology. Construction managers will also have many opportunities to start their own firms.
Employment of construction managers, like that of many other construction workers, is sensitive to the fluctuations of the economy. Workers in these trades may experience periods of unemployment when the overall level of construction falls. On the other hand, shortages of these workers may occur in some areas during peak periods of building activity.
Earnings
Earnings of salaried construction managers and self-employed independent construction contractors vary depending upon the size and nature of the construction project, its geographic location, and economic conditions. In addition to typical benefits, many salaried construction managers receive bonuses and use of company motor vehicles.
Median annual earnings of wage and salary construction managers in May 2006 were $73,700. The middle 50 percent earned between $56,090 and $98,350. The lowest paid 10 percent earned less than $43,210, and the highest paid 10 percent earned more than $135,780. Median annual earnings in the industries employing the largest numbers of construction managers were as follows:
Building equipment contractors $75,200 Electrical contractors 74,380 Nonresidential building construction 74,080 Foundation, structure, and building exterior contractors 71,640 Residential building construction 69,400
The earnings of self-employed workers are not included in these numbers.
According to a July 2007 salary survey by the National Association of Colleges and Employers, people with a bachelor's degree in construction science/management received job offers averaging $46,930 a year.
Related Occupations
Construction managers participate in the conceptual development of a construction project and oversee its organization, scheduling, and implementation. Other workers who perform similar functions include architects, except landscape and naval; civil engineers; cost estimators; landscape architects; and engineering and natural sciences managers.
Need Money to Pay for College?
Every semester, Fastweb helps thousands of students pay for school by matching them to scholarships, grants, and internships, for which they actually qualify. You'll find high value scholarships like VIP Voice's $5,000 Scholarship, and easy to enter scholarships like Niche $2,000 No Essay Scholarship, and internships with companies like Apple, Google, Dreamworks, and even NASA!
Join today to get matched to scholarships or internships for you!
---