Student Life >> Browse Articles >> Student News
Student Life >> Browse Articles >> Time Management
Winter College Checklist for Seniors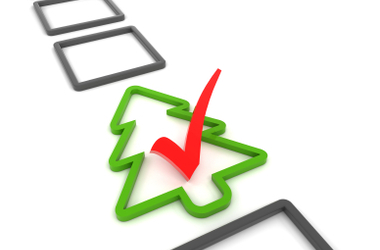 There's so much to do and the winter season is no exception.
Elizabeth Hoyt
December 10, 2013
Baby, it's cold outside – but that's no excuse to neglect your college search!
There's so much to do and the winter season (no matter how frigid the temperature may be) is no exception.
Here are some suggestions, via The New York Times, of what you can work on this month to get ahead. You'll be happy you did once crunch time comes along!
Finished? Correction, almost finished. Don't forget to these last couple of key steps before you can fully relax.
Give Thanks: You've come a long way but remember you've had a lot of support, too. Your parents, teachers and guidance counselors deserve a thank you, don't you agree? A nicely written note will brighten someone's day and show how much you appreciate their help.
Practice Celebration Etiquette: Remember that just because you're finished with applications, doesn't mean your friends are. It's best to keep the celebration to a minimum so that others can successfully finish their applications, too.
Don't Check Out: Even though you're finished with the application process, you still have to maintain the same student status as when you applied. Colleges still care about the rest of your senior year, so no slacking off!
Still Applying? Here are some tasks you absolutely don't want to forget about.
Re-evaluate Your List: Ensure you have safety schools on your list, both financially and in terms of admissions. Narrow down the rest of the schools on your list so you prioritize applications for the schools you can actually see yourself attending versus applying for random schools you'd never actually attend.
Prepare for the Worst: Make sure you consider all the possibilities. What if you're rejected or wait-listed at the schools you most wanted? Though the worst-case scenario rarely happens, having a plan in place will have you prepared in any given situation.
Send Your Test Scores: Don't forget that a lot of schools won't even consider your application until they have your test scores. Test scores should be officially sent from the College Board or ACT to all the schools you're applying to.
Mind the Details: Don't forget to read between the lines when applying. It's easy to focus on the big essay questions, but don't let the minor details fall through the cracks. All of the details will factor in your acceptance, not just the major essay and taking extra precaution to not make mistakes shows the school that you are truly interested, rather than carelessly copying and pasting essays onto every application.
Remember not to stress once you're finished. Easy for us to say, right? Seriously! Once you're finished with the process, it's out of your hands.
Enjoy the rest of your senior year knowing you did your best during the application process and be proud of your efforts. You'll be college-bound in no time and the entire application process will be in the past soon enough.
How do you stay organized to complete this process? We'd love to hear your tips!
---