Student Life >> Browse Articles >> Spring Break
Student Life >> Browse Articles >> Student News
Top Ten Spring Break Schools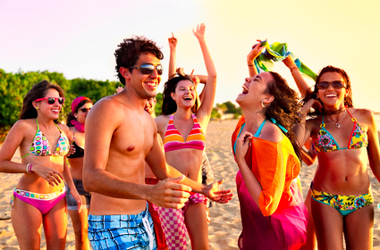 Check out which top 10 school made this year's list!
4. University of Nevada Las Vegas
If MTV's Spring Break pick for the past two years isn't an indicator that this is the place to be, we're not sure what is. With entertainment at every turn, from casinos and shows to restaurants and clubs, this is one spot where any student could seriously unwind.
Vegas is known as a vacation spot, but many choose the classrooms at University of Nevada Las Vegas over the Strip. Go figure.
---