Student Life >> Browse Articles >> Spring Break
Student Life >> Browse Articles >> Student News
Top Ten Spring Break Schools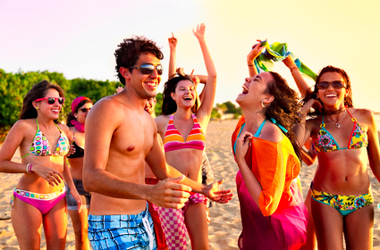 Check out which top 10 school made this year's list!
7. Hawaii Pacific University
Life is but a dream – or, at the very least, something like it when you're on an island like Hawaii. Taking a Spring Break vacation to Hawaii Pacific University sounds pretty dreamy, too, if you ask us.
The university has two main campuses to chose from, Honolulu and Hawaii Loa, since it's the largest private university in the central Pacific, with nearly 9,000 students in its diverse student body.
---