Student Life >> Browse Articles >> Spring Break
Student Life >> Browse Articles >> Student News
Top Ten Spring Break Schools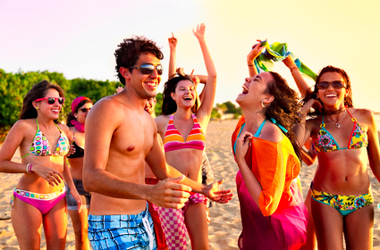 Check out which top 10 school made this year's list!
9. Tulane University
In addition to attracting thousands during the city's Mardi Gras celebrations in February, New Orleans is known throughout the country as an awesome Spring Break destination, too.
Believe it or not, the city has a studious side also, which it can be found on Tulane University's campus. Named one of the 25 "Hot Schools" by Kaplan/Newsweek's College Guide twice, it's also been ranked among the Top National Universities in the United States, Most Service-Minded Schools and its law school has been ranked among the "Top 20 Most Innovative," with its environmental law program placing seventh on U.S. News and World Report's list.
---