Student Life >> Browse Articles >> Spring Break
Student Life >> Browse Articles >> Student News
Top Ten Spring Break Schools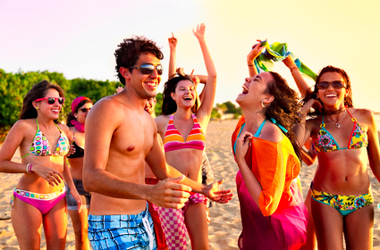 Check out which top 10 school made this year's list!
10. Coastal Carolina University
Myrtle Beach, South Carolina is another great destination for Spring Breakers; especially since students traveling won't have to fight the crowds flocking to Florida but still receive fun in the sun and sand between their toes. Located just eight miles from Myrtle Beach, Coastal Carolina University, is home to nearly 10k undergrads.
---