Student Life >> Browse Articles >> Spring Break
Student Life >> Browse Articles >> Student News
Top Ten Spring Break Schools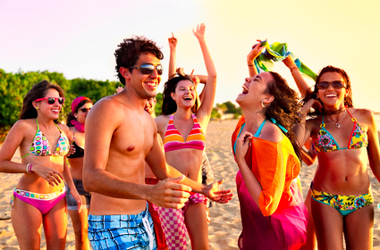 Check out which top 10 school made this year's list!
1. Florida State University Panama City
Known for years as the ultimate Spring Break destination, Panama City capitalizes on entertaining high school and college students throughout March and April.
Florida State University in Panama City attracts college students as well, but on a year-round basis. However, the focus here is on junior and senior-level coursework or graduate studies, making it the perfect college for students to transfer to once they've completed their general education courses.


Is there a school or Spring Break location that you think should have been in the top 10? Tell us where and why!
---