Student Life >> Browse Articles >> Spring Break
Student Life >> Browse Articles >> Student News
Top Ten Spring Break Schools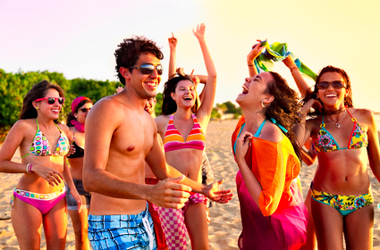 Check out which top 10 school made this year's list!
We get it – semesters are long and you're ready for a break. More specifically, an amazing Spring Break.
We're going to go out on a limb and guess that you'd also prefer somewhere fun. Though a school likely isn't the first word you'd typically associate with fun or your break, as long as it's not your school, it doesn't really matter. Plus, you'll be on break so everything is automatically better!
So, network with your friends and see where you can crash so you can have an economical (OK, cheap) and fun Spring Break vacation that you can actually afford.
No matter where you are in the U.S., the good news is that there's a college nearby. We pinpointed the hottest Spring Break destinations and located the nearest schools, coming up with our top ten Spring Break schools.
Have a safe and fun Spring Break, Fastwebbers!
---