Student Life >> Browse Articles >> Student News
Top 10 Cities for New College Grads, 2013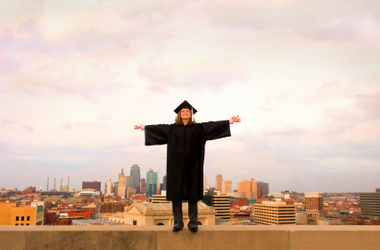 The cities ranked in the top ten were those that recent graduates would be most likely to find work with a reasonable paycheck and affordable housing.
Elizabeth Hoyt
March 25, 2013
Houston, Texas

Mean Annual Income: $47,500

Median Price for a one-bedroom apartment: $800

Unemployment rate: 6%

If you're looking to go South, Houston is a hot spot that's always hopping. Pulsing with energy, the city is lovely and offers a variety of attractions, including sports and diverse entertainment that any Southerner could enjoy.
---