Student Life >> Browse Articles >> Student News
Top 10 Cities for New College Grads, 2013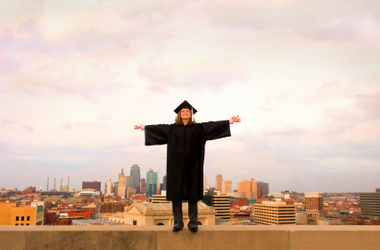 The cities ranked in the top ten were those that recent graduates would be most likely to find work with a reasonable paycheck and affordable housing.
Elizabeth Hoyt
March 25, 2013
Minneapolis/St. Paul, Minnesota

Mean Annual Income: $49,800

Median Price for a one-bedroom apartment: $900

Unemployment rate: 5.1%

For those looking for the small-town feel of the Midwest, Minneapolis or St. Paul may be you home-sweet-home. In addition to having great Midwestern values, the area is notorious for its environmentally-friendly residents and their lifestyles. If this sounds like you, maybe Minnesota is where you belong.
---