Student Life >> Browse Articles >> Student News
Top 10 Cities for New College Grads, 2013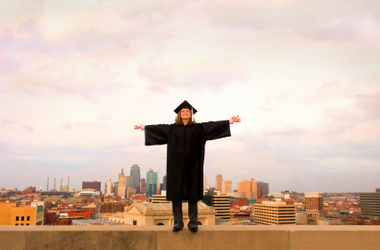 The cities ranked in the top ten were those that recent graduates would be most likely to find work with a reasonable paycheck and affordable housing.
Elizabeth Hoyt
March 25, 2013
Denver, Colorado

Mean Annual Income: $50,300

Median Price for a one-bedroom apartment: $970

Unemployment rate: 7.4%

While Denver is well-known to outdoorsy types, there's more than just mountain man appeal. The city boasts endless recreation opportunities, historic sites and an ever-exciting nightlife to boot.
---