Student Life >> Browse Articles >> Student News
Top 10 Cities for New College Grads, 2013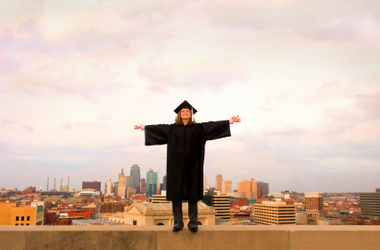 The cities ranked in the top ten were those that recent graduates would be most likely to find work with a reasonable paycheck and affordable housing.
Elizabeth Hoyt
March 25, 2013
Washington, D.C.

Mean Annual Income: $62,900

Median Price for a one-bedroom apartment: $1,600

Unemployment rate: 5.2%

For those with political aspirations, this city is the key to your future. For those without? It can be difficult to escape, though possible. The city boasts historical landmarks, beautiful scenery and amazing cultural attractions, like museums and galleries.
---