Stop Living in the Past
Change is a good thing.
By Ariana Finlayson
April 21, 2009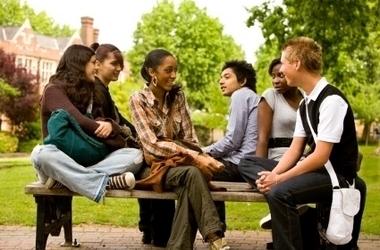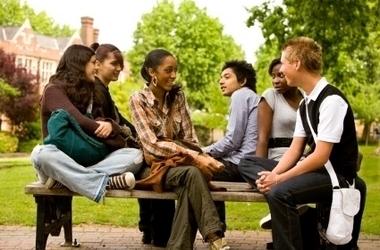 As a resident assistant (RA), I have to craft a bulletin board theme for my floor. My very first theme was "Finding Nemo." Nemo was smack dab in the middle of the board, with the words, "Small Fish, Big Pond" surrounding him.
Looking back, it was my fave board that I've done. "Small Fish, Big Pond" speaks multitudes because everyone is a small fish in a big pond many times throughout their lives—whether it's entering a new school or starting a new job. That brings me to the subject of this column: adjustment and change.
The three of us (that is, adjustment, change and I) haven't always been such a friendly threesome. Our battle is bittersweet, because after all is said and done, I'm happy changes happen because they usually better my life in some way, and the adjustment period makes me stronger.
My past two years as an RA, I have always had a 12-person staff and the same resident director (RD). This year, Residential Life changed their title to Residential Programs, and with the new title came big changes. My former RD graduated and a new supervisor replaced her. The staffs of two separate buildings were now combined, and here I was, a third-year RA, now with a 24-person staff and a new director.
Overseeing a staff of 24 involves managing a lot of personalities and a lot of voices. It exposes you to different ways of doing tasks and new expectations. It means your previous reputation as a superstar RA is erased, and it's your job to prove to the new director that you are still a superstar.
When all these changes first happened, I never wanted to leave my bed. Lying around all day listening to emo music was totally fine with me. But RA training rolled around and I had to turn off the music and leave my room.
There I stood, amongst 24 other people (mostly strangers) in front of a new supervisor. I wasn't having it. I spent my first day standoffish and moody, still sulking about my long-lost staff and how things "used to be."
After the second night of being around these people, I noticed that although we all didn't know each other very well, people were still trying. What made me so much better that I couldn't try? Sure, I was a small fish in a big pond, but so was everyone else. And I'd miss out on getting to know the other fish in my pond if I kept the sullen attitude.
I began listening to people's conversations and asking them about their interests. I helped cook dinner and went food shopping with three other new people. And I went with the whole group to go costume shopping for our banquet.
I let my guard down for a bit, sucked up my pride, and subdued the stubborn person inside of me. The next day, I went into training with a better outlook, and a more positive mood.
My advice to you: Don't avoid change. If change takes you outside your comfort level, embrace it. Try not to get caught up in the "how it used to be." Of course, you'll miss the great times in your life that you've experienced, but staying in the past can be detrimental to the potential people you will meet and the new experiences you may have.
Need money to pay for college?
Every semester, Fastweb helps thousands of students pay for school by matching them to scholarships, grants and awards for which they actually qualify. Sign up today to get started. You'll find scholarships like the Course Hero's $5,000 Scholarship, and easy to enter scholarships like Niche $2,000 No Essay Scholarship.
---