Senioritis Revisited
Don't let senioritis rule your final year in school.
By Jeremy Ogul
March 11, 2007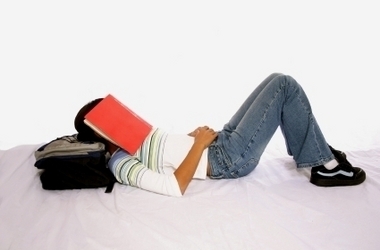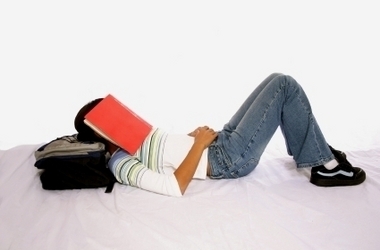 My rosy outlook on avoiding senioritis has been smashed. Second semester has been completely different than first semester (when I wrote that column). At the beginning of senior year, you're still in high school mode. Nothing about the pattern has really changed, so aside from the fact that you're called a "senior" instead of something else, there's not really any impetus for senioritis. By the time the spring rolls around, though, you're absorbed with college stuff: receiving admissions and rejection letters, getting financial aid awards, visiting colleges, submitting your final statement of intent to register, signing up for housing, etc. With all of the focus on the future, it's hard to stay focused on the present, and for most people, including me, that's where senioritis arises. It's just not that easy to think about high school when you're thinking constantly about college.
I hope it's clear that I don't like senioritis one bit. It's not that I have no vision for the present; I'm just missing the drive for it. I can still see what I need to do, but I've lost the spark that motivates me to actually do it. It's like standing on one edge of a canyon, being able to see the other side, but not being able to get there because there is no bridge. It is one of the most frustrating things I have experienced, and I haven't figured out how to overcome it. It is not as easy as it looks. I honestly think there may be a disconnected synapse somewhere deep in my brain that's causing the problem. I wish I could just have surgery to get it repaired.
The reason I'm concerned is that offers of admission are not unconditional. I must meet certain criteria or the offer is rescinded. At UC Davis, where I have submitted my statement of intent to register, admitted students must maintain a 3.0 or above (unweighted) with nothing lower than a C. Although I'm good on the C and above part, I'm really cutting it close with the 3.0 part, and that's all it takes for admissions to say, "Nevermind. Enjoy community-college life for the next two years."
Fortunately, I'm not the only one who has to deal with senioritis. In fact, senioritis can be so bad, it can affect a whole class at once. My friend's AP English class was recently given 15 minutes to reflect and write about how senioritis has affected their lives during this school year. Naturally, nobody did the assignment and instead used the 15 minutes to chat with each other. The teacher was unhappy, but I suppose it turned into a great object lesson.
The good in all this, though, is that it appears my teachers are being somewhat understanding. I mean, it's not, "Don't worry about getting that reading done," but if you let them know you need help in getting your grade back up, they are generally willing to cooperate.
Here's to hoping I can get through six more weeks.
<a href = "/college-scholarships/">Find scholarships now!
Need money to pay for college?
Every semester, Fastweb helps thousands of students pay for school by matching them to scholarships, grants and awards for which they actually qualify. Sign up today to get started. You'll find scholarships like the Course Hero's $5,000 Scholarship, and easy to enter scholarships like Niche $2,000 No Essay Scholarship.
---