Premium Content for Members Only
Room(mate) With a View: Tips on Handling Roommates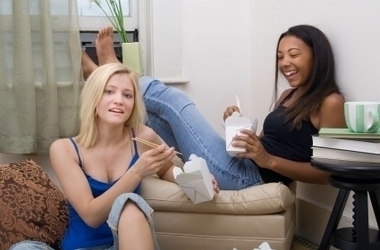 Follow these tips and get along smoothly with your college roommates.
I clearly remember when I received my housing information packet in the mail. I opened up the thick envelope and out spilled about 10 sheets of tri-folded paper. I sorted through the blue, gold and pink sheets until I found the stark white letterhead: my designated room and roommates.
The power of that one sheet of paper must not be downplayed. This person or people would be my life for my first year in college. Would I like them? Would they like me? Would they be friendly? Would th...
To Continue Reading Sign In