Opening Doors to Learning Opportunities
Different doors lead to different learning opportunities.
By Debbi Stumpf
January 23, 2007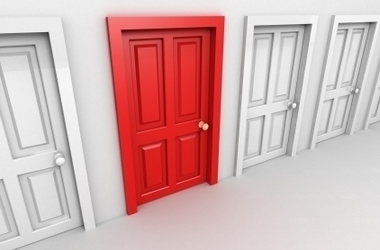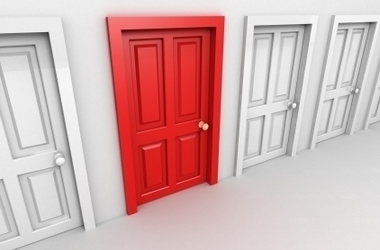 Did you always long for field trips when you were a kid? I did. It seemed that field trips took too long to come around and never lasted long enough. When I was younger, my favorite field trips were the ones that sparked my imagination for weeks. As nontraditional students, we can take advantage of learning opportunities all around us. It's sort of like taking a field trip for grownups.
For me, learning isn't confined to a classroom or to a particular course that I'm taking. I love to learn new things wherever I go. I'm naturally curious about how things work and why things are the way they are. I like to go on day trips to places I've never been, and to walk through historic landmarks or local museums. I sometimes bring along a sketch book and other times bring along a notebook where I can record any interesting facts.
When I was taking college biology, I was given an assignment to classify trees. Knowing that there was a nature preserve nearby, I took the assignment to the woods and actually saw and touched the trees I was assigned to classify. The information in the book became real to me. I spent a crisp fall day in the woods, mere yards from a family of white-tailed deer. We developed a mutual understanding that they would let me wander through their turf and I would not get too close. That one simple assignment turned into an afternoon filled with adventure.
My study of American history came alive when I reflected upon the knowledge I gleaned during a previous trip to Washington, D.C. I was able to picture the workings of Congress because I had walked the halls of the Capitol. I understood the heroism at Iwo Jima because I stood in the shadow of a flag hoisted upon the memorial. I could only imagine the pain of war while speaking with a Viet Nam Veteran at the Wall.
The Renaissance is more than a bygone era because of my wanderings through our local art museum. My recent journalism assignment took on greater meaning when I spent the day in the newsroom watching the stories unfold. My Photoshop class was more fun when I used pictures from my own backyard pond.
If you can't travel, then let the learning come to you. With the wealth of knowledge available through the Internet, we can take virtual trips through time and space without leaving the comforts of home. We can travel through the human body for an anatomy class, or wander down the re-created streets of ancient Rome. Our opportunities to learn new and exciting things are as limitless as the stars in the sky.
If you are faced with a difficult assignment, I suggest taking a look around you. You may just stumble upon a field trip opportunity that will enrich your understanding of the things you are learning within your books.
<a href = "/college-scholarships/">Find scholarships now!
Need money to pay for college?
Every semester, Fastweb helps thousands of students pay for school by matching them to scholarships, grants and awards for which they actually qualify. Sign up today to get started. You'll find scholarships like the Course Hero's $5,000 Scholarship, and easy to enter scholarships like Niche $2,000 No Essay Scholarship.
---