Oops! You've Been Flunked!
Surprisingly, failing is not the end of the world.
By Chris Diehl
April 21, 2009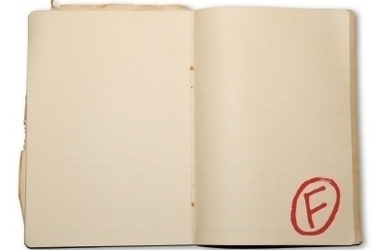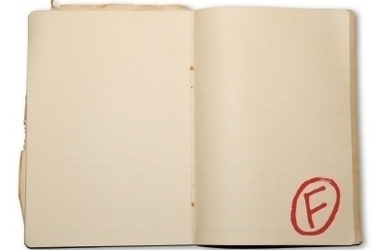 "Failure paves the way to success!" is the last thing you want to hear when you fail a class. A bad grade isn't life or death, and maybe you can improve the situation.
Remember, every school has their own policies, so check with your college to find out its policy for failed classes and withdrawals.
Situation 1: I feel an F coming. Help!
You don't understand the material. You skipped classes. Whatever the reason, the withdrawal period has passed and you're drowning. What are your options?
Talk to your professor: Ask about extra credit or rewrites to improve your grade. Show that you want to succeed and you may get more leeway at the end of the semester.
Visit your school's academic counseling office: Counseling offices offer assistance with time management, tutoring and test preparation.
Ask about tutoring: If available, enroll immediately. It might be possible to catch up in your class after a few one-on-one sessions.
Ask your classmates for assistance: Ask to review notes from a day you missed or for help on a concept that they understand and you do not.
If you were out sick, "don't just go back to class," says Joyce Stern, dean for student academic support and advising at Grinnell College. "Ask the professor for an appointment to meet in the office hours to review some material that [you] might have missed."
The problem won't solve itself. "[Students] need to be honest with themselves about the evidence that's coming in," says Stern. "Have they missed a lot of class? Was their first quiz an F, their first test an F? Are they starting to become afraid to go to class?" Muster the courage to talk to your professor, crack open that book and salvage what you can.
Need money to pay for college?
Every semester, Fastweb helps thousands of students pay for school by matching them to scholarships, grants and awards for which they actually qualify. Sign up today to get started. You'll find scholarships like the Course Hero's $5,000 Scholarship, and easy to enter scholarships like Niche $2,000 No Essay Scholarship.
---