Moving Day Misery
By Contributing Fastweb members
June 05, 2007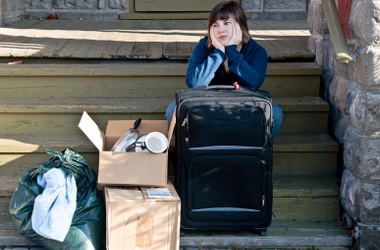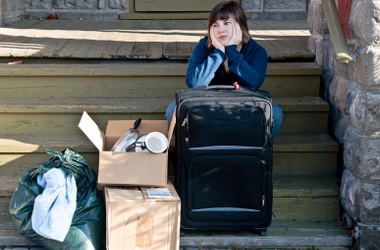 Even when everything goes smoothly moving day is stressful. It's even worse when you have to deal with bad weather, a contentious landlord or both. Fastweb users share some of their worst moving day memories.
"It was raining that day, so everything was getting wet. I got water in my TV and when I plugged it in, it had sound but no picture. After drying out for a week, it finally worked again."
- Rita, Bluffton University
"My step-dad pulled into the parking lot in a small red Toyota. I kept looking out of the window because I knew that a truck had to be on its way. That never happened.
"There were three people in the car, and they really expected me to pack all of my things into it. We packed, took everything out and packed again. We had been in the parking lot for about three hours, while other families were pulling off. I became so frustrated that I did not go back into my dorm. I figured if I didn't see what I left, I wouldn't miss it. We finally packed everything into the car including a big storage container that pressed me against the window for the whole ride home. "
- Tierra, Frostburg State University
"My parents and I were supposed to be at the school by 8 a.m. for orientation. The night before, the weatherman predicted that we were going to have some heavy snow. We woke up to the worst blizzard we've had in years! The ground was completely covered, it was extremely windy, and almost below zero out. Amazingly, we made it to the school by 8:30.
"There was no heat turned on in my apartment, and being from the country where we heat by putting wood in a woodburner, I hadn't the slightest idea how to use electric heat. I sat in my apartment curled up in blankets shivering that night until about 10 p.m. when housing finally came around to meet the new students. That lady was my hero because she knew how to use the heat!"
- Alison, Pittsburgh Technical Institute
Need money to pay for college?
Every semester, Fastweb helps thousands of students pay for school by matching them to scholarships, grants and awards for which they actually qualify. Sign up today to get started. You'll find scholarships like the Course Hero's $5,000 Scholarship, and easy to enter scholarships like Niche $2,000 No Essay Scholarship.
---