Learn to Deal with Professors
Learn to deal with college professors before you set foot on campus.
By Making It Count
April 21, 2009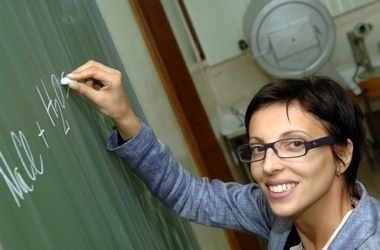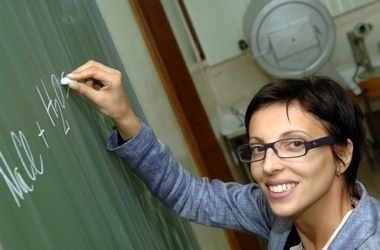 Learning how to deal with college professors and instructors is one of the many adjustments you'll make when you hit campus. They are different than most high school teachers and understanding them will make a difference.
Your relationship with your professors is one of give and take. There are things that you want from them (knowledge and an "A"), but there are also things they want from you. If you know the ground rules you're more likely to get what you want from the relationship. You've been managing your parents this way since you were three years old; why not use the same philosophy with college educators?
So what are college professors all about? What makes them tick? How can you use this knowledge to achieve your goals? Check out these insights into the college professor's mindset and then find out what the implications are for you.
Professor Insight 1:
They Want to Impart Their Wisdom to You.
In most cases, they chose the field as their life's work. In many cases, they chose the field before they chose to be an educator. They do independent research and write articles and books on it. In short, they're into it.
Professor Insight 2:
They Love Their Own Subject Area.
They lecture on the topics they believe are most important. This may or may not correlate to what is covered in the textbook. Unless your professor is also the author of the textbook, he or she will probably emphasize material covered in lecture over the reading from the book.
Professor Insight 3:
They Test to See if You Have Absorbed the Wisdom.
They test the things that they believe are most important. In most cases, the test will come much more from the lecture than from the assigned reading. They will look for understanding rather than pure memorization and ask test questions to determine if you really grasp the material.
Professor Insight 4:
They Chose to Teach at the College Level to Educate Adults.
They have no desire to be disciplinarians nor will they waste valuable class time with nonacademic issues.
Professor Insight 5:
They Want You to be Excited About Their Subject Area Too.
Showing up for class tells them that you care. Staying awake and asking an occasional question doesn't hurt, either. Going to see them during their office hours seals the deal.
Student Implication 1:
You Have to Go to Class.
Unless your professor has his or her name on the spine of the textbook, reading as a substitute for showing up for class is a losing proposition. In fact, lecture content and textbook readings may have very little in common. Learning that the book does not cover the same material can be a painful lesson if you choose sleep over attending class.
Student Implication 2:
Learn the Notes First.
In most cases, test material will come much more from the notes than from the book. Use the book as a tool after you understand the core information in the notes. And if you are confused in class, ask questions and seek clarification immediately; you'll dig yourself into a hole (and lose future test points) by sitting there confused day after day.
Student Implication 3:
They Won't Always Take Attendance.
They won't chase you around campus to get your homework. They assume that you're an adult and that you'll do what you need to do. You need to take responsibility for your college education. Nobody else will. You need to police yourself to make sure you're doing what's necessary to achieve the results you want. If you have a problem, you need to take it to them and not expect that they'll seek you out.
Student Implication 4:
Stay Calm.
Even if you find a particular professor particularly intimidating and the class average on the first exam is 53%. Some college professors want to stretch you and get your attention with intense class sessions and incredibly challenging exams. At the end of the semester, however, you will see a tremendous curve on their tests; not everyone will fail. So stay calm and keep at it. You'll probably end up with a better grade than you thought.
This article originally appeared on Making It Count.
Need money to pay for college?
Every semester, Fastweb helps thousands of students pay for school by matching them to scholarships, grants and awards for which they actually qualify. Sign up today to get started. You'll find scholarships like the Course Hero's $5,000 Scholarship, and easy to enter scholarships like Niche $2,000 No Essay Scholarship.
---