It's Not Whether You Win or Lose
Richard Pound
May 11, 2009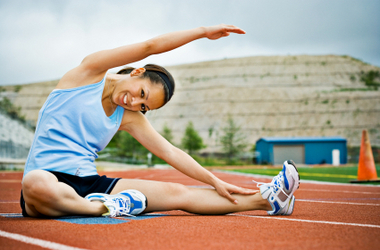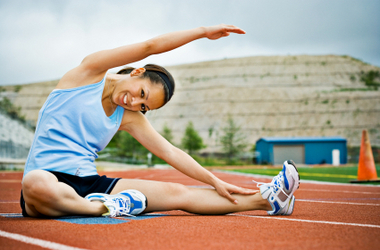 Mr. Joe D'Antonio, Chairman of the 31-member NCAA Division I Legislative Council, had his philosophy right when he stated, "It's a little scary only because where does it stop?" Well Mr. D'Antonio, I will tell you, the late great sports commentator Jim McKay once stated, "Spanning the globe to bring you the constant variety of sport! The thrill of victory…and the agony of defeat! The human drama of athletic competition! This is ABC's Wide World of Sports!"
Such a simple statement embodies so much of the philosophy we need to get back to.
Only Four Years, No Sure Things
I regularly remind high school kids and their families: you have only four years to create memories for the rest of your life; what do you want them to be?" I was blessed to play three sports in high school and two in college. I have no idea what our W-L records were, but I can vividly tell you about the relationships I developed with people and the select memories of games won and games lost.
It saddened me to hear what transpired to one of my favorite young athletes while I was talking with his parent the other day. Paul played on the AAA Travel Hockey program in a local community and his experience has left him discouraged to say the least. In the high stakes world of 12 year old travel hockey, Paul and other young men like him are losing the passion for the sport they love because the game itself is no longer fun. Overzealous parents and coaches feel that it is based on the win and not so much on the struggle and hard work to get the win. This is where we lose site of the importance of youth sports.
Check out the April 2009 edition of Lacrosse Magazine, and an article whose headline read: "Be True to Your School?" The article centered on the dilemma faced by some student-athletes of abandoning your high school team in favor of the visibility that comes with playing for a "select" travel team.
The part that bothered me most was not the words used, but the punctuation at the end of the statement—a question mark—as though demonstrating loyalty to one's school was being called into question and had somehow lost its appeal.
You have only four years to create memories for the rest of your life. If you're playing sports to get the benefit of athletic competition and to have fun, what better way than to compete for your high school with the friends you have grown up with your whole life?
If you are looking for a shortcut to get that golden opportunity of the "DI" scholarship, then I have a bridge to sell you! Remember, there are no shortcuts in your quest to achieve your goals, no miracle remedies, and certainly no sure things. The only things you can control as an athlete are your attitude, work ethic, knowledge of your sport, and a sound understanding of what goals you hope to achieve through athletic competition.
Need money to pay for college?
Every semester, Fastweb helps thousands of students pay for school by matching them to scholarships, grants and awards for which they actually qualify. Sign up today to get started. You'll find scholarships like the Course Hero's $5,000 Scholarship, and easy to enter scholarships like Niche $2,000 No Essay Scholarship.
---