It's All Too Much
Avoid feeling overwhelmed by getting organized.
By Ariana Finlayson
January 23, 2007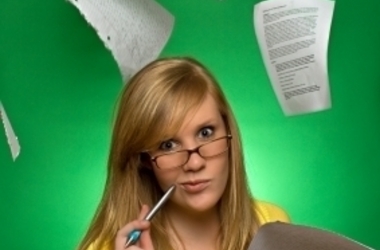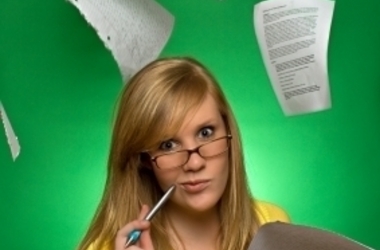 Building up your resume with leadership skills, adding organizations that enhance your field of study and taking on an internship are great goals to have and will work wonders for you in the short and long terms.
But when does everything get to be too much? I've always been very good at keeping track of my life, always on top of my RA duties and paperwork, class assignments and gym time. I have a good social life on the weekends, too.
But this year, everything has shifted a bit. I've become scatterbrained, always forgetting things in my room or car, and actually losing and misplacing things. A prime example is my Hofstra ID card. Students lose their cards all the time, but I was good at keeping track of mine. Before senior year, I have owned just three ID cards. However, this year alone, I am on number six!
Another example: I'll walk out the door in the morning with the intention of running errands later, but then realize I forgot my coupons or the shirt I wanted to return.
I must have looked completely drained one day when a close professor pulled me aside. She said that I was having all this trouble because I had my mind on so many different things and wasn't able to sit down and focus. She couldn't have been more correct.
I took some of her suggestions into consideration, and wanted to share them with you to use when you are experiencing burnout:
Write everything down that you need to remember in a designated notebook/notepad. If you don't, you'll risk forgetting it later, and if it's important, that's a costly risk.

Hang a desk calendar near your front door so that your days' events are right in front of you, and you don't have to dig in your bag or around your desk for your planner. But be sure to sync both of them! And if you feel like it, color code the events (e.g., I use different colored Sharpies for all areas of my life: RA is purple, internship is pink, academic is blue, etc.).

When you have the opportunity, get a good night's sleep. If you have a moment, take a short nap to get rejuvenated. A 15-minute nap never seemed appealing to me until I tried it. Now I crave those bursts of rest!

Designate an area for important belongings. My keys are looped around a hook under my light switch, and my Hofstra ID card sits in a letter holder on top of my desk. It's gotten to be such a habit of mine that I don't even think twice.
Some of these tips may come off as obsessive compulsive, but when it comes down to keeping your life in order, proper steps are necessary. Let me know if these work for you, or if you have any suggestions for maintaining the peace in your own life.
<a href = "/college-scholarships/">Find scholarships now!
Need money to pay for college?
Every semester, Fastweb helps thousands of students pay for school by matching them to scholarships, grants and awards for which they actually qualify. Sign up today to get started. You'll find scholarships like the Course Hero's $5,000 Scholarship, and easy to enter scholarships like Niche $2,000 No Essay Scholarship.
---