Freshman Year Follies
By Stephen Borkowski
June 03, 2008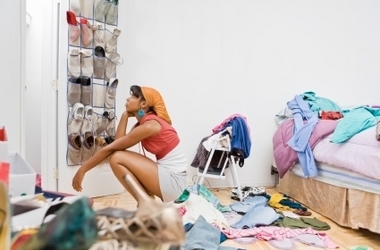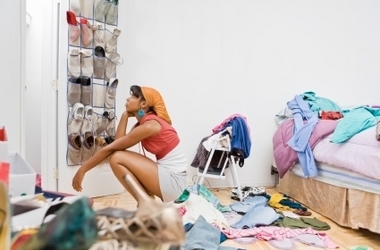 FastWeb asked upperclassmen to email us the most embarrassing and awkward moments from their freshman year of college. We also asked what they wished someone would've told them before they started college. These cautionary tales and insights might help incoming freshman avoid follies of their own.
Roommates
No topic inspired more emails than roommates. Just how do you successfully share a dorm room with a total stranger? "Communicate," says Cherilyn at Tuskegee University. After she'd had enough of her messy, disrespectful roommate, Cherilyn exploded. "It ruined our friendship. Make sure you lay down ground rules from the beginning."
Alicia at Rensselaer Polytechnic Institute says "it never hurts to speak up if you really have a problem." Alicia's roommate "wasn't too fond of showering and it got so bad that MY possessions started smelling like her." After months of avoiding her rancid roommate, she got a new room after a visit to the office of residential life.
Academics
The academic lessons upperclassmen have learned aren't limited to facts and formulas.
At the University of Arizona, Ashley's roommate "Kate" opted to hang out and watch a movie instead of going to class. Ashley says, "our next-door neighbor pokes her head in. 'The chem T.A. said today's test was brutal. How'd you do, Kate?' Kate's eyes bug out. She jumps up, digs through her bag, and finally pulls out her chem syllabus. '#$!%!' There went 15 percent of her grade." Stay on top of your syllabus, many professors won't remind you about test dates.
When a new student showed up in Moammar's class at the City College of New York just after midterms, the professor asked her to leave. "This person never bothered to show up to class for the better part of the semester and now shows up only to be dropped out of the class," he says. You won't get much of an education if you don't attend class.
Relationships
Many upperclassmen wrote emails reminding freshmen to be themselves and to be open to meeting new people. Most said they'd made lasting friendships and met incredible people on campus.
Of course, not all your new friends have your best interests in mind. At Ohio State University, Greg's new buddies prioritized partying. "There was definitely pressure to go out four nights or more a week and my grades suffered," he says. "A lot of them won't be back for sophomore year because they didn't keep their grades up. I regret scraping by in classes I probably could've gotten As or Bs in."
Eric at Texas A&M University says the relationships you leave behind can complicate life too. "I came in with a long-distance relationship. It's very hard to keep up because you don't see them everyday. School is very important, but having a shaky or relationship will definitely make your time that much harder," he says.
Money
Upperclassmen have learned how to save a buck. Jennifer tells freshman to "find out if there is more than one bookstore in the area. They didn't tell us during Freshman Connection that there was another bookstore besides the one on campus and I spent twice as much for my books as I would have spent at the other store." She says you can also find book bargains online.
Get Lost
Of course, upperclassmen always seem to know where they're going. They know the pain of grabbing a seat in the wrong room. "It's embarrassing walking into class late because you got lost, and couldn't find the classroom. Now every semester I go to the designated buildings and find my classrooms about two days before classes start," says Afriyie at Virginia State University.
Fashion
Simplify your life in college, say experienced upperclassmen. "I wish I wouldn't have brought so many clothes and shoes," says Morgan at the College for Creative Studies. "I ended up bringing more than half [my clothes] home! There is something about college that makes you dress more casually."
You're Not Alone
"The most important thing to remember as a freshman is that you aren't alone," says Theresa. "Just ask questions if you are lost or if you need some info after class. My freshman year, I was on crutches for five weeks and so many people helped me through it. You will survive!"
Need money to pay for college?
Every semester, Fastweb helps thousands of students pay for school by matching them to scholarships, grants and awards for which they actually qualify. Sign up today to get started. You'll find scholarships like the Course Hero's $5,000 Scholarship, and easy to enter scholarships like Niche $2,000 No Essay Scholarship.
---