Expectations are Funny Things
Looking back, college isn't always what you expected it to be.
By Ariana Finlayson
June 23, 2007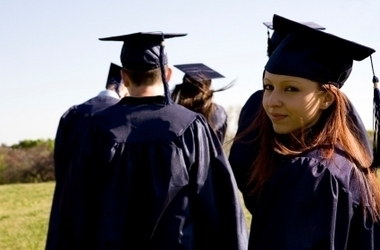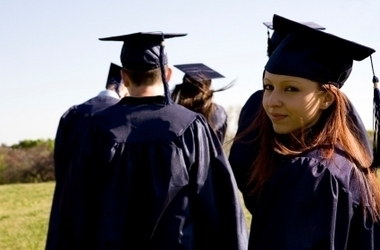 In high school, I went to tennis camp for three years. I figured I'd come out with a sweet backhand but ended up coming out with better sportsmanship, while my form stayed the same.
In other words, I expected one thing and ended up with something else. Here are a few unexpected things I got out of each of my important roles from the past four years:
As an RA…
The meaning of being selfless. Too many times I have trudged back into my room for a short nap in between class and meetings, drop my bag on the floor and sprawl out on my bed when — knock-knock — and I'm back on my feet and at my door. Standing there are my resident and his friends (who are my "adopted" residents) telling me about their day, asking me about my day, and feeding me random gossip. When they leave 30 minutes later, I look at the clock and then my bed and I know that naptime is not meant to be. As an RA, I'm always at the disposal of my residents, and I really wouldn't have it any other way.
Treat every problem equally. It's 1:30 a.m. and I'm trying to finish an anthropology paper. I hear my high-maintenance resident yell from outside my door. I silently hope that the voice isn't coming closer, but — knock-knock — and I know I can't fight it. I save my paper and open my door. There's my resident, one hand on her hip and the other pointing at her button down shirt. "I have an interview tomorrow, and I don't fit in this shirt!" Now, I was formally trained as an RA for crisis management, roommate conflicts and eating disorders, but "last-minute interview outfit crises" was not a session. But I smile, close my door behind me, and guide her back to her room. My new mission is to sort through her closet and provide options. My paper is now on the backburner.
As a college student…
I will never be around such perks again. In college, everywhere you turn, companies are doing promos in the student center and handing out free stuff. And even if you turn into a walking billboard for them, you now have a new free pre-shrunk cotton T-shirt. Free food, free cookies free key chains — it's the bomb.
It's okay to not have money. "Well, you're a student so it's okay!" My mom has told me that line so many times. And as I live from paycheck to paycheck, I'm okay with not having a ton of money and it makes me feel better when my friends are in the same financial situation. You can definitely get a part-time job on campus, but saving the cash is another story.
As an "out-of-stater"…
I have an accent. Long Island is only two and a half hours north of where I live in New Jersey. Summer orientation was the first time I was told that I had an accent, which was news to me. At the same time, as everyone was repeating how I said, "woulder" (instead of water), "crown" (instead of "crayon") and "holme" (instead of "home"), I was noticing that Massachusetts, Long Island, Brooklyn and Midwest kids all had accents too. It was pretty fun to compare how we all said certain words, and I can guarantee that you'll experience this.
As an intern…
They're jealous of my youth. I'm fortunate enough at my internship to have established great connections with the staffers and can hold conversations with them. Pretty much every one of them misses their college days for the "easiness" and "summer break" and how simple their problems seemed back then. I look at them with their great careers and apartments in hip neighborhoods, and they want to be back in my shoes? I guess these four years are pretty cool.
I learned more here than I have in any class. My internship experiences have been so hands-on and I'm lucky to have gotten the opportunity to pitch in with tasks other than making copies. I was feeling uneasy about magazines until I became immersed in them. Now that I have real-life experience and I watch the professionals do it every day, I am a ton more comfortable.
I think it's really great that looking back, I pulled so many positive things (or weird things, like realizing I have an accent) out of each experience.
Try to make any experience satisfy your life on different levels, because when you end up telling someone (like an interviewer) about your experience, you'll find you're very well-rounded!
<a href = "/college-scholarships/">Find scholarships now!
Need money to pay for college?
Every semester, Fastweb helps thousands of students pay for school by matching them to scholarships, grants and awards for which they actually qualify. Sign up today to get started. You'll find scholarships like the Course Hero's $5,000 Scholarship, and easy to enter scholarships like Niche $2,000 No Essay Scholarship.
---