Student Life >> Browse Articles >> Student News
Best Smartphone Apps for Students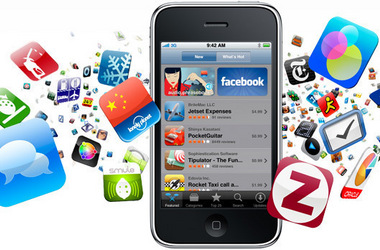 Photo Courtesy of Apple.
By Kathryn Knight Randolph
January 03, 2011
Graphing Calculator — $1.99
Time Magazine ranked the Graphing Calculator as one of the top 10 best applications for Back to School. This app turns your phone from a smartphone into a high-resolution function plotter and graphing calculator.
With the Graphing Calculator, you can quickly input multiple equations on the same graph, e-mail graphs to yourself and find the exact coordinates for roots, intersections, minimums, and maximums. You can also display graphs on televisions or projectors with the Graphing Calculator and an adapter.
Learn more about the Graphing Calculator here.
---