Student Life >> Browse Articles >> Spring Break
Best Beach Towns in the U.S.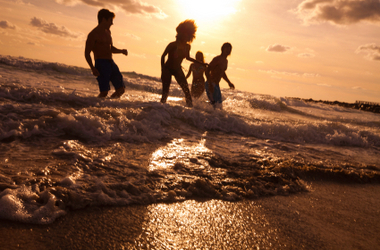 Explore spring break destinations in the U.S.
By Kathryn Knight Randolph
February 18, 2011
Daytona Beach, Florida
While Daytona Beach is a spring break destination, it's not one of the most popular. However, being less popular has its advantages. Students who opt to drive to Daytona can save a great deal – it's perfect for the spring breaker on a strict budget.
Where to stay: The Daytona Inn Beach Resort is one of the cheapest hotel options, costing four people just $23.50 per night per room. The Inn is right on the beach, giving spring breakers easy access to Daytona's sandy beaches.
How to get there: Daytona is also known for its big NASCAR race, the Daytona 500. So it's only appropriate to drive to Daytona.
Budget eats: Daily Grind Burgers, Tia Cori's Tacos, Mango Sun Café and Grille, Zen Bistro
---