Student Life >> Browse Articles >> Spring Break
Best Beach Towns in the U.S.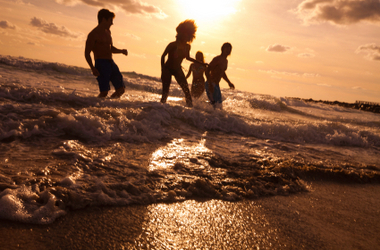 Explore spring break destinations in the U.S.
By Kathryn Knight Randolph
February 18, 2011
South Padre Island, Texas
In recent years, South Padre Island has begun to rival the party that Panama City hosts every spring break season. The island's Coca-Cola Beach has earned the title "largest beach party on the planet" by The Travel Channel, and Rolling Stone says, "It's the place to be during the day."
Where to stay: The Isla Grand Beach Resort rests right on Coca-Cola Beach; however, the price is pretty steep at $99 a night per person in a four-person room. To keep things on the cheap side, stay at Surf Motel, where rooms can be split for just $50 per person per night in a four-person room.
How to get there: The nearest airport is roughly 40 minutes away, making it quite a hassle to get to South Padre. Most students just drive.
Budget eats: Palm Street Pier, Louie's Backyard, Padre Island Brewing Company
---