Becoming a Mentor
Becoming a mentor is a large part of college life.
By Roxana Hadad
June 04, 2008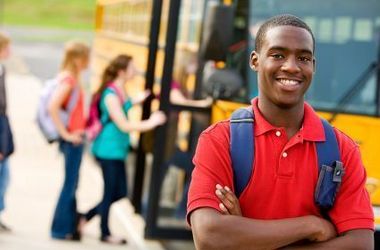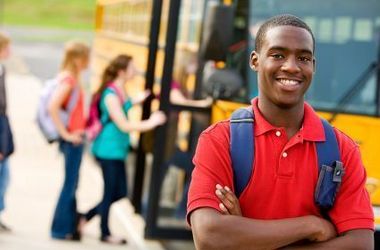 Lately, college students are going back to school with some much younger classmates. Through mentoring programs, undergraduates are becoming an integral part of kindergarten to sixth-grade classes around the country. And elementary and middle-school students are finding role models in their very own communities.
Getting from Giving
"The first time I went to Code Elementary School as a freshman, I was a little nervous. I didn't know what to expect," says Christopher Kisco, a financial management major from Clemson University in South Carolina. But after four years as a mentor, Kisco says, "I feel such a tremendous sense of satisfaction every time I'm there."
Kisco's fraternity, Phi Kappa Tau, has led the way in mentoring at their university for the past five years. Fraternity members are each assigned a class at Code Elementary School in the nearby town of Seneca. They read with the children and help them with computerized tests on the books they read together.
Though the focus of mentoring programs is to provide guidance for children, the mentors are getting a lot out of the programs as well. "The [college] students always tell me that they're the ones who benefit from the mentoring relationship," says Phyllis Mays, the library media specialist at Code Elementary.
"Mentoring develops leadership abilities and helps the student connect with the community as they connect with the child," says Caitlin Scott, Assistant Director for Youth Education at Oberlin University. "It's also a great way to prepare any student to become a community activist."
The Need for a Friend
It's no accident that mentoring programs are cropping up nationwide. "There is a great need for mentoring in the community," Scott says. Many communities in the United States need a helping hand, especially in urban districts.
It's a situation Scott knows well. "Thirty percent of the students [in the Oberlin public school system] receive free lunch. So there are definite economic stresses in the community. Many of the kids come from single-parent homes or homes where the parents work evening shifts, so they are really in need of some outside support."
With mentoring programs, college students are improving lives. "It's been one of the most beneficial and valuable programs we've ever implemented," Mays says. "The students are encouraged to read and establish a bond with the mentors. It really thrills the kids to know that they care to spend time with them."
"These kids don't often come in contact with people who are going or have gone to college," says Brian Schmidt, who directs the Leadership and Service Institute at Brigham Young University-Idaho. "College student mentors expose them to the idea of college and make college a possibility for their futures." In addition, studies conducted by the Big Brother Big Sisters of America have shown that students with mentors were 46 percent less likely to use drugs, 27 percent less likely to use alcohol and 52 percent less likely to skip school than their peers.
Different Programs
The structure and focus of mentoring programs vary depending on the college and the organization administering the program. Clemson's Phi Kappa Tau developed their mentoring program as part of their commitment to philanthropy. Fraternity members are required to spend at least an hour per week in their classroom. "But a lot of the guys enjoy it so much, they end up spending more," Kisco says.
Oberlin's mentoring program was student initiated and remains student-run. The program started in January of 1991 as a class that students take for credit. "The students use the class time to meet and organize the program," Scott says. "They are matched with an elementary school student that a school counselor recommends as needing a mentor. They meet on a weekly basis and go bowling, work out at the college gym or just work on homework."
At BYU-Idaho, the mentoring program is run through an outside organization. "We're working with the Big Brothers Big Sisters of Southwestern Idaho. The college students work one-on-one with a younger student, serving as a positive role model," says Schmidt.
Find out if there is an organization at your school that sponsors a mentoring program, or start your own. By mentoring, you can make a difference in the lives of your community's youth.
Need money to pay for college?
Every semester, Fastweb helps thousands of students pay for school by matching them to scholarships, grants and awards for which they actually qualify. Sign up today to get started. You'll find scholarships like the Course Hero's $5,000 Scholarship, and easy to enter scholarships like Niche $2,000 No Essay Scholarship.
---