Athletics and Academics: A Winning Team
Get your GPA in shape so you can make the team.
By Elisa Kronish
April 21, 2009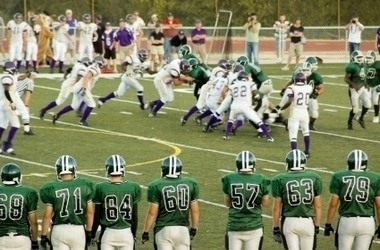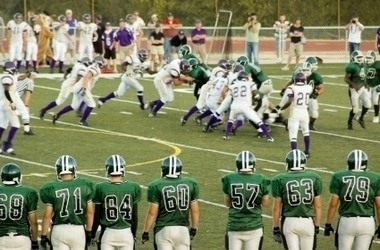 Maybe you can hit a running jump shot, sink a 50-foot putt, or lay down a perfect bunt. But do you have the grades to continue showing off your skills in college?
Academic requirements for prospective and current college athletes have gotten more demanding over the years. So it's important to know the requirements set by both the NCAA and the individual college you're attending and the assistance that's available to help you meet those requirements.
Getting In: Academic Requirements for College Applicants
"Students need to know more, and they need to ask more questions, because most kids get so wrapped up in being recruited that they forget the academics," says Jack Rivas, member of the National Association of Academic Advisors for Athletics.
For college applicants who plan to participate in sports, you need to graduate from high school and enroll in 14 academic classes that satisfy the NCAA's requirement for "core curriculum." If your grade point average is low, then your SAT or ACT score must be stronger. You can call the NCAA for eligibility information at 317/917-6222 or log on to their web site.
Making the Grade in College
If you have dreams of turning pro, that's great. But you should know that, out of all the high school football players in the country, only 0.09 percent go on to play professionally. For high school men's basketball players, only 0.03 percent make it to the pros. Check out the NCAA's probability chart for the stats on other sports.
Meaning? Pay attention to that coursework—just in case.
With a heavy practice schedule, that can be hard. But there are lots of places on a college campus that will help you do that. "Pretty much everybody can get some support," Rivas says. But he adds that sometimes it's up to the student to seek it out.
Most Division I schools have an academic support system set up just for student athletes, or at least a contact person who can steer them in the right direction to get the help they need.
Schools also typically have tutorial centers. "These vary like night and day," Rivas says. "In some schools it is geared toward remediation to get students to the point where they need to be." But some schools have zero remediation. Rivas says if you expect remedial help and it's not offered, then you could get in over your head academically.
Many schools also provide academic coaching through organized study tables for student athletes. These typically combine tutors—either peers or professional staff—and computer labs. Attending study tables is sometimes mandatory.
Growing in popularity are academic courses that actually teach student athletes how to be successful college students. Many schools have created their own, and the NCAA has one called CHAMPS/Life Skills Program (Challenging Athletes Minds for Personal Success) that's at more than 500 schools around the country. Some colleges count it toward your credits for graduation; others use it as a free elective. Some athletic departments require it, some encourage it and others leave it up to the student to decide.
If you want more advice on how to balance academics and sports, check out The Real Athlete's Guide, a book by Marc Isenberg and Rick Rhoads. In the meantime, keep training and keep studying.
Need money to pay for college?
Every semester, Fastweb helps thousands of students pay for school by matching them to scholarships, grants and awards for which they actually qualify. Sign up today to get started. You'll find scholarships like the Course Hero's $5,000 Scholarship, and easy to enter scholarships like Niche $2,000 No Essay Scholarship.
---