Student Life >> Browse Articles >> Health / Nutrition
Health Insurance for New Grads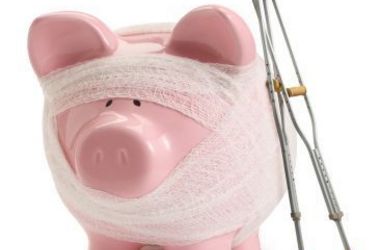 By Bridget Kulla
June 04, 2008
College graduation is behind you. You're probably worried about getting a job and finding a new apartment, but have you thought about health insurance? You may find yourself suddenly uninsured once you get your diploma.
New college graduates are among the least likely groups to have health insurance, according to the (NCHC). Most students are no longer covered by their parents' insurance after they graduate. Roughly 40 percent of new graduates do not have insurance, according to a survey. Don't count on receiving health insurance once you get settled into a new job either. Not all employers offer coverage. The percentage of employers offering health insurance has dropped, with 61 percent of employers offering their employees health insurance in 2006, down from 66 percent in 2000, as reported by the .
You may not have thought much about health insurance as a student, but ignoring insurance now could be a pricy mistake. If you decide to go uninsured, you could wind up with expensive medical bills, not to mention poor health. The uninsured are 30 to 50 percent more likely to be hospitalized for an avoidable medical condition, with the average cost of an avoidable hospital stay estimated to be about $3,300, according to NCHC.
Buying your own health insurance is expensive too. The average annual cost for a traditional insurance plan is around $4,000, according to the Kaiser Family Foundation. Fortunately, you have options:
(COBRA) – College graduates can take advantage of this 1986 law which guarantees that most workers can maintain their health coverage after leaving a job. College students who are on their parents' health plans can also sign up for COBRA and remain covered for up to 36 months after graduation. You must notify your parent's insurer that you would like a COBRA extension within 60 days of graduation.
A COBRA extension does have costs. You may be required to pay the entire premium for coverage up to 102 percent of the plan's costs. In other words, you will be responsible for 100 percent of what your parents paid, plus what their employer paid along a 2 percent fee.
Short-Term Health Insurance – You can get short-term insurance for a relatively low cost. This type of policy is designed for individuals without pre-existing medical conditions (these are injuries that occurred or a sickness that first appeared before the policy was issued). Most short-term policies offer coverage for 12 months or less and are typically bought in one-month increments, which makes it easy to drop when you get an employer-sponsored insurance plan. Short-term insurance does not typically cover routine preventative care, like physical exams.
University Health Plans – If you have a that was started before entering your fall semester, you may be able to retain your coverage until the end of the August after graduation. These programs are run by the students' health centers or in partnership with private insurers. Some alumni associations, such as the George Mason Alumni Association, offer plans to members, but these are usually limited to short-term coverage. Some policies, like those at , partner schools with insurance providers. Charges vary depending on the policy and factors like deductibles and co-payments. Students living in Massachusetts, New York, New Jersey and Vermont can participate in alumni insurance plans, however, short-term health insurance is not available.
Help from States – Some states help students extend coverage beyond graduation. A new law in New Jersey increases the age of dependency for health insurance to 30. Unmarried individuals under the age of 30 who reside in New Jersey and do not have dependents can remain on their parents' insurance plan even if they are not students and don't live with their parents. Their parents must also be New Jersey residents. Other states, like Colorado, Illinois, New Mexico, South Dakota and Texas also recently extended the age of dependency for health insurance.
These regulations, however, face some resistance. A 2005 proposal in Massachusetts to fund insurance coverage for students for one year following graduation was rejected by the state before it got off the ground. Masschusetts now requires all students to have health insurance.
Permanent Health Insurance – If you want insurance coverage beyond the time limits usually set with short-term health insurance plans, you can purchase permanent health insurance. Permanent health insurance is the most expensive option, but may be a good choice if you plan on being self-employed. When considering various plans, take note of coverages, co-payments, deductibles, and limitations on drugs and access to specialists. What is the maximum you'll be covered for? Are there restrictions on the physicians you can use? You can compare various plans at .
---