Student Life >> Browse Articles >> Extracurricular
Make the Most of Summer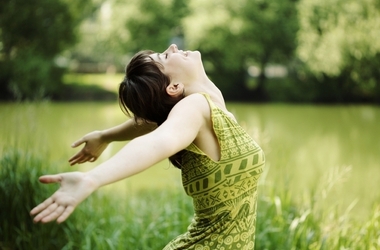 By Michael Pugh
September 03, 2008
Summer is here! For students that means fun, sun, vacations and summer jobs. But, summer can also mean scholastic, scholarship and professional opportunities.
Not Just Any Summer Job
Instead of settling for the nearest burger joint, use your ingenuity to find a job that is interesting and can enhance your resume.
First, decide what interests you. This could be anything – animals, children, medicine, journalism, law, music, etc. Then phone some related professionals or organizations in your community and inquire about any opportunities. If at first you don't succeed, volunteer as an intern. Frequently, what starts out as an unpaid internship ends up as a paid position.
"I approached a local radio station and pitched them an idea about commentaries from a youth's perspective," says Ben Kaplan, author of How To Go To College Almost For Free. "Soon I was doing a regular commentary feature and getting paid for it."
Turn Travel Into Research
Taking a summer vacation this year? With a little creativity, you can turn your summer vacation into a project good for extra credit, independent study, scholarship essays and more.
Think that you have to study Himalayan tadpoles in Nepal in order to turn your vacation into research? Think again. Almost any vacation can be turned into a viable research topic. If you're traveling abroad, develop a project exploring cultural customs. Taking a road trip? Create a photo essay. "Even if you're just going hiking," Kaplan says, "you can create a research project involving ecology or nature or conservation. The possibilities are endless."
Before you head out of town, meet with your college adviser; they are frequently willing to work with motivated students on projects like these.
Summer Service
Sure, community service looks great on applications and resumes. But there's much more to it than that. Community service is a great way to become active in the causes that interest you. It can also be a fantastic way to meet people.
Think that community service has to be dull? Dreary? Indoors? Think again. This is summertime, after all; pick something outdoors. That way you're in the sun, having fun AND helping save the world.
Can't find any good community service opportunities in your town? Create your own! If you're interested in sports, volunteer to coach or assist with a little league team. If you're concerned about the environment, volunteer at environmental agencies, forestry and park services. If you like kids, volunteer to assist with mentoring or summer programs. The list goes on and on.
Get a Head Start
Summer is an excellent time to research scholarships. With just a little preparation, you'll be one big step ahead of the competition.
Use your summer to perform your FastWeb search, to request scholarship applications and to survey requirements. If scholarships haven't issued new applications, ask for a copy of last year's so you'll know what to expect. "By surveying the landscape first, you'll be better prepared when it comes time to apply," Kaplan says.
Also, take some time out of your summer to develop answers to common essay questions – career goals, what you want out of college, etc. These themes will be coming up again and again on scholarship applications.
Make It Happen
Whether it's work, vacation, community service or scholarships, a little creativity and ingenuity can go a long way. Use these suggestions as a starting point and make the most of your summer.
---