Student Life >> Browse Articles >> Social Life
Student Life >> Browse Articles >> Student News
Where 50 Celebrities Went to College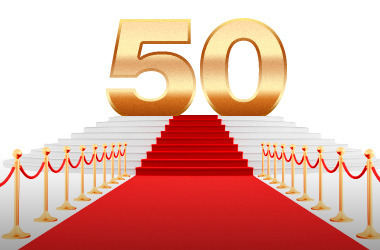 When asked about her education impacting her fame, Natalie Portman reportedly told the New York Post, "I don't care if [college] ruins my career. I'd rather be smart than a movie star."
Elizabeth Hoyt
June 26, 2013
41. Brooke Shields

This actual model was apparently a model student, as well, earning a degree in French literature from Princeton University in 1987.
42. Steven Spielberg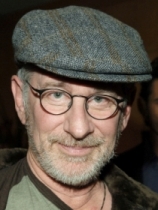 It took him more than 35 years, but the director, despite struggling with dyslexia, still earned a bachelor's degree from California State University, Long Beach (CSULB) in film production and electronic arts with an option in film/video production. Spielberg proves that it's never too late to earn that degree!
43. Jon Stewart

The political satirist graduated from Virginia's College of William and Mary in 1984. While he was in college, he played on the school's soccer team and studied chemistry before ultimately switching and earning his degree in psychology.
44. Julia Stiles

This actress went from studying and achieving her degree in English literature at Columbia University to roles in both dark and rom-com films.
45. Meryl Streep

One of the most celebrated and talented actors of our time, Streep received her bachelor's degree in drama from Vassar College and also enrolled in classes Dartmouth College for a quarter as an exchange student. Afterwards, she earned her Master of Fine Arts from the Yale School of Drama.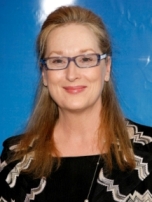 It looks like that drama degree came in handy, since she has received more Academy Award and Golden Globe nominations that any other actor in the history of either award (amongst many other award achievements).
46. Jerry Springer

The television host attended Tulane University, where he earned a bachelor's degree in political science. Springer subsequently earned his Juris Doctor (J.D.) degree from Northwestern University.
47. Christy Turlington

Really? A supermodel with brains? Not that we're stereotyping – it just isn't fair! But, Turlington can prove she's got brains with her bachelor's degree in religion and Eastern philosophy from New York University.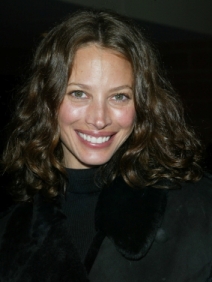 As if that weren't enough, she later went back to school and obtained a master's in public health from Columbia University.
48. Carrie Underwood

After high school, Underwood put her singing aspirations on hold to attend Northeastern University, where she graduated magna cum laude with a bachelor's degree in mass communication with an emphasis in journalism. That didn't stop her from achieving her dreams, though. Underwood went on to become the season four winner of the popular reality singing competition, American Idol.
49. Denzel Washington

The undeniably handsome actor not only earned his bachelor's degree in drama and journalism from Fordham University, but also played collegiate basketball for the school as a freshman. He also attended graduate school at San Francisco's American Conservatory Theatre.
50. Oprah Winfrey

Growing up in a low-income, abusive household, Winfrey escaped her situation by becoming an honors student who secured a full scholarship to Tennessee State University, where she studied communication.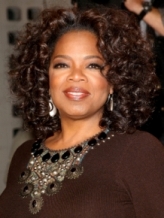 Then, she went on to become Oprah.
Does this change your opinion regarding the value of a college education?
---