Student Life >> Browse Articles >> On-Campus Housing
Student Life >> Browse Articles >> Social Life
Student Life >> Browse Articles >> Student News
Future College Roommates and Facebook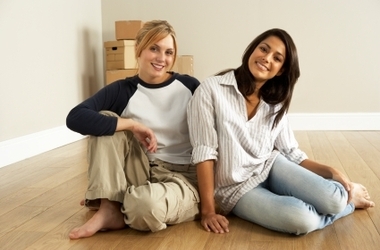 Maybe the saying is "curiosity killed the cat" for a reason.
Elizabeth Hoyt
March 19, 2013
Incoming college freshman, understandably nervous about their future living arrangements, learn their roommate assignments and promptly log on their Facebook accounts to investigate their future roommates.
Upon finding information they find favorable or, perhaps even, unfavorable, they began to immediately build friendships or put in for roommate changes, often without even meeting the assigned roommate.
While this may seem like a useful tool, it actually defeats the purpose of leaving comfort zones to bond with other students over college experiences. These bonds may not occur in other scenarios, but the unique social setting college provides allows students from all different backgrounds to connect.
Such connections build relationships that last a lifetime, help celebrate cultural diversity and open students' minds to appreciate differences. Going even further, the bonds will shape job opportunities, communities and relations for years to come.
Keeping these concepts in mind, it's easy to understand how "weeding out" potential individuals as roommates via Facebook begins to sour the entire process.
Naturally, people always feel more comfortable with those more like them, but that's not really the point, is it? The point is to leave your comfort zone.
While what students learn in college classrooms is undoubtedly important, the lessons learned outside of classrooms may be in danger. Such lessons–
Is this Facebook's fault? No. Perhaps, students aren't even aware of the importance the entire college experience (roommates, included) plays in socialization aspects.
Maybe the saying is "curiosity killed the cat" for a reason. If you do decide to
However, you're not doing yourself any favors by choosing someone just like yourself. Chances are, if you do it that way, you won't learn much about yourself either. You learn through differences, conflicts and diversity not vanilla interactions.
Besides, isn't that really what college is all about in the end?
Let fate take its course. It could turn out wonderfully well and you could learn a lot, make a new friend or, maybe not. It's all part of the college experience, so let yourself experience it, no matter how afraid you may be.
What are your fears about or experiences with rooming blind?
---