Student Life >> Browse Articles >> Student News
Top Party Schools Pay Off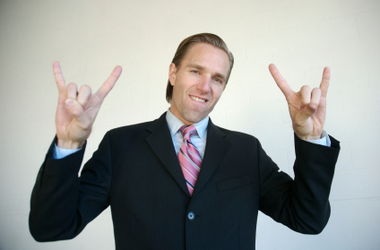 Whoever said it doesn't pay to play was clearly mistaken.
Elizabeth Hoyt
November 12, 2012
Whoever said it doesn't pay to play was clearly mistaken. Apparently, the partier-to-impressive-post-grad-career combo is still on the menu for some schools.
So, what's the key element in finding these hot spots?
It all started as most great studies do: by following the money trail. Payscale.com, an online salary database, calculated starting and mid-salary levels from schools on The Princeton Review's Top Party Colleges.
The winning schools chosen offer the high salary level found by PayScale combined with the honor of being deemed one of the top party colleges by The Princeton Review.
The key component to point out, however, is that the schools with bashes and brains usually have strong programs in profitable fields, like engineering.
The following top five schools had graduates earning above $42,000, the typical starting pay, as well as more than average during the mid-career $74,300, with bachelor's degrees.
1. University of Illinois at Urbana-Champaign

Starting Salary: $51,500
Mid-Career Salary: $94,300

It's no surprise that Illinis take the gold when it comes to balancing great times with a great future. In addition to being a part of the Big Ten, they boast a great engineering program, which undoubtedly aided in its number one rank.
Included among the graduates' common career choices are structural engineer, senior software engineer and senior finance analyst.
---