Student Life >> Browse Articles >> Athletics
Fastweb Counts Down the 10 Largest College Football Stadiums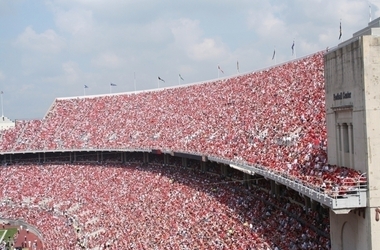 By Leah Westfall
September 29, 2010
September 29, 2010
Like it or not football season is upon us, and we're not talking about the NFL. We mean real football, college football!

If this is the time of year you wait for all year long, and not because of the changing leaves and apple cider, your time has come.

Surround yourself with all the face-painted, chest-bumping, cheerleading, fight song-singing, beer-drinking football fanatics you can handle. Below we list the top ten largest college football stadiums. The list was compiled based on the sheer capacity each stadium is reported to hold as stated on the school or venue's website.
10. Ben Hill Griffin Stadium, University of Florida – Welcome to "The Swamp" where this stadium can hold up to 88,548 Gators fans.
---