Student Life >> Browse Articles >> Social Life
Back to School in the 90's: What Was Hot?
By Lauren Bayne Anderson
June 17, 2010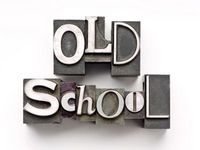 As you're preparing for back to school this year, you already know there are certain must haves – from iPads to fashion – that just make this year so….2010.
But what was hot in the 90's—the decade you were likely born? Find out what high school kids were going crazy for as you were just making your way into the world— days when Wilson Phillips was the hot concert to be at, CD's were new technology, you were cool if you had a pager and the Internet didn't yet exist. A time when Y2K was still something to be feared.
---