Personal Finance >> Browse Articles >> Living on a Budget
The Student Gift-Giving Guide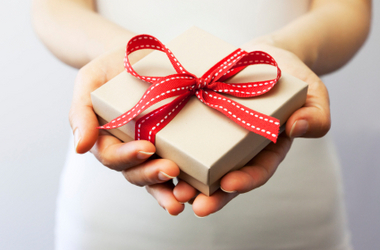 Find the perfect gift for your friends with our student budget friendly gift guide.
By Kathryn Knight Randolph
For the Girl Who Has It All
Everyone has that friend who has it all, which makes it all the more difficult to find that perfect gift. Fortunately, we've got a line-up gifts that your friend probably hasn't even thought to get herself…yet.
Under $20
A lunchbox for a gift may seem juvenile at first, but when it's time for your friend to "brown bag" it during their internship or real world job, they'll be so thankful for this chic alternative.
Under $10
With a photo keychain (that displays up to 60 photos!), your friend can carry her favorite memories with her at all times.
Under $5
Although gift baskets with bubble bath, salts and soap are a bit overdone, your friend who has it all could never have enough.
---