Personal Finance >> Browse Articles >> Living on a Budget
The Student Gift-Giving Guide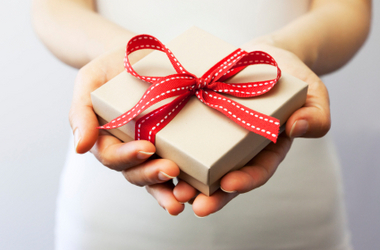 Find the perfect gift for your friends with our student budget friendly gift guide.
By Kathryn Knight Randolph
For the Drama Queen
Is your friend a little high maintenance and would never forgive your neglecting her in your gift giving? You've got it covered. After all, your life would be boring without her so why not thank her with gifts full of drama.
Under $20
This summer's blockbuster, The Help, would provide a perfect way for your friend to unwind after a long day of being fabulous.
Under $10
The Hunger Games provides a drama that is all its own. Give her this page turner, and it will easily be her favorite present of the year.
Under $5
Your friend doesn't need any help looking beautiful, but you know how much she adores beauty products. Help her shine with Sephora Lip Gloss.
---