Personal Finance >> Browse Articles >> Living on a Budget
The Student Gift-Giving Guide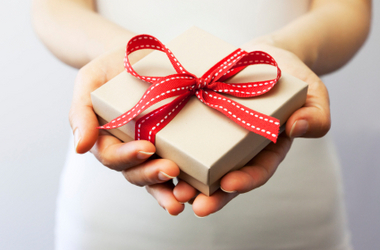 Find the perfect gift for your friends with our student budget friendly gift guide.
By Kathryn Knight Randolph
For the Athlete
Though your friends work hard all year to stay in shape, their equipment sometimes works harder. Replenish their athletic accessories with these gift ideas.
Under $20
Has your friend been indulging in Bikram Yoga all year long? A hot gift might be a new yoga mat.
Under $10
Replenish their workout with a durable water bottle, and they'll thank you every time they take a refreshing sip.
Under $5
Every golfer is notorious for losing golf balls – it's just part of the game. Give them the gift of a chance at a better game with these practice golf balls.
---