Why the FAFSA May Soon be Extinct
Pretty soon you may be able to shred that six-page FAFSA form.
By Kathryn Knight
January 20, 2009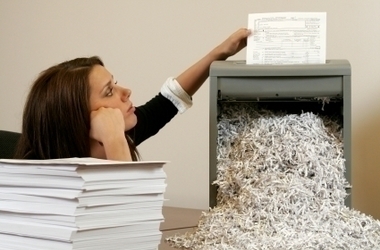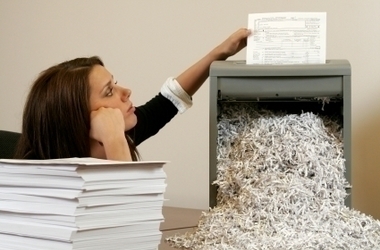 With President Barack Obama's inauguration, many people are looking forward to the changes he promised during his campaign in 2008. He set specific goals in evolving the college application and attendance process. One specific plan is the American Opportunity Tax Grant. Another is the elimination of the FAFSA.
President Obama and Vice President Biden hope to streamline the process of applying for federal student aid by completely eliminating the six-page form. Instead, families would simply have to check a box on their tax forms. This would indicate that all of their tax information could be used to determine financial aid availability.
In September of 2008, the College Board released a report also calling for the elimination of the FAFSA. A study group of policy experts, researchers, and higher education professionals drafted the proposal. Their plan closely mirrors Obama's.
To determine aid, a student or family's gross income and size would be collected from the Internal Revenue Service. From there, a student or their family would send in their name, address, and release form to the IRS, which would then be forwarded to the US Department of Education. Once the Department had the information, they could determine a student's Pell Grant eligibility and then forward the case to the student's respective state for state grants.
Although these plans simplify the process, they do have the potential to cause some complications. Some higher education professionals worry about the flexibility of the new program. For example, if a parent were to lose their job, there may not be the elasticity to change a financial aid package for a student like there had been previously.
Despite these concerns, elimination of the FAFSA seems to be favored amongst the majority of Americans who have ever filled out the six-page document. It will allow lower-income families, who are often intimidated by the FAFSA, to apply for financial aid with greater ease. These changes, however, may be a long time coming. Congress passed legislation in 2008 calling for FAFSA simplification, but implementation has been delayed by a year. Politicians and higher education professionals alike predict that the elimination of the FAFSA will take years before final implementation.
Need money to pay for college?
Every semester, Fastweb helps thousands of students pay for school by matching them to scholarships, grants and awards for which they actually qualify. Sign up today to get started. You'll find scholarships like the Course Hero's $5,000 Scholarship, and easy to enter scholarships like Niche $2,000 No Essay Scholarship.
---