What are the Downsides to Using Home Equity to Refinance Student Loan Debt?
Mark Kantrowitz
October 22, 2012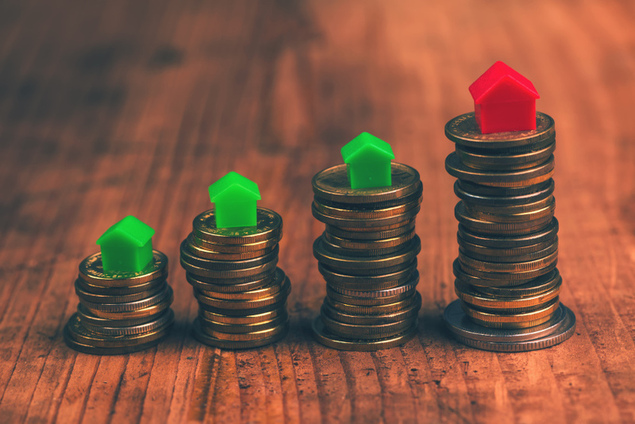 There's also the risk of default. If a borrower defaults on a mortgage, he can lose the home. If a borrower defaults on a federal student loan, the government cannot repossess his education. However, the government has very strong powers to compel repayment, such as garnishing up to 15% of wages and Social security benefit payments, offsetting federal and state income tax refunds, and blocking renewal of professional licenses.
A less risky option is to accelerate repayment of the 8.5% fixed rate loans by making extra payments to principal every month. The shorter repayment term accounts for about four-fifths of the savings from refinancing to a lower rate on a 3-year term, with the remaining fifth due to the lower interest rate. When making an extra payment to principal, send a letter to the lender asking for the extra money to be applied to the principal balance of the highest interest rate loan.
Borrowers of student loans and mortgages can deduct the interest on their debts, but there are some differences. The student loan interest deduction allows borrowers to deduct up to $2,500 in federal and private student loan interest as an above-the-line exclusion from income. Borrowers can claim this deduction even if they don't itemize. Taxpayers can deduct interest on up to $100,000 in home equity debt borrowed for purposes other than home improvement, if they itemize. This deduction may be reduced or eliminated by the alternative minimum tax (AMT). Given that the interest on the remaining $130,000 in student loan debt exceeds the $2,500 threshold, allowing the parents to claim a deduction on $70,000 in home equity debt may yield additional savings.
The parents should, however, consult with a tax preparer. The parents may be required to treat the interest portion of the payments they receive from the student as income. It's not a significant amount of income, about $1,300 a year, but it will offset the savings from the home equity interest deduction. The parents should also consider memorializing the arrangement with a formal promissory note.
The possible passage of future legislation is not enough reason to skip an opportunity for significant savings. A 5 percentage point reduction in the interest rate is worthwhile, provided that the student is certain that he will be able to repay the debt within the 3 year term.
The Student Loan Forgiveness Act of 2012 (H.R. 4170) has not been reported out of committee and is unlikely to be enacted. Don't count on it. While consideration of hypotheticals should be part of any money management plan, usually this is in the form of insurance against rare catastrophic events, not unlikely windfalls. A practical financial plan should be based on certainties, not dubious dreams of winning the lottery or obtaining total loan forgiveness.
Need money to pay for college?
Every semester, Fastweb helps thousands of students pay for school by matching them to scholarships, grants and awards for which they actually qualify. Sign up today to get started. You'll find scholarships like the $2,000 "No Essay" Scholarship from Niche, a scholarship open to all U.S. students and those planning on enrolling within 12 months.
---